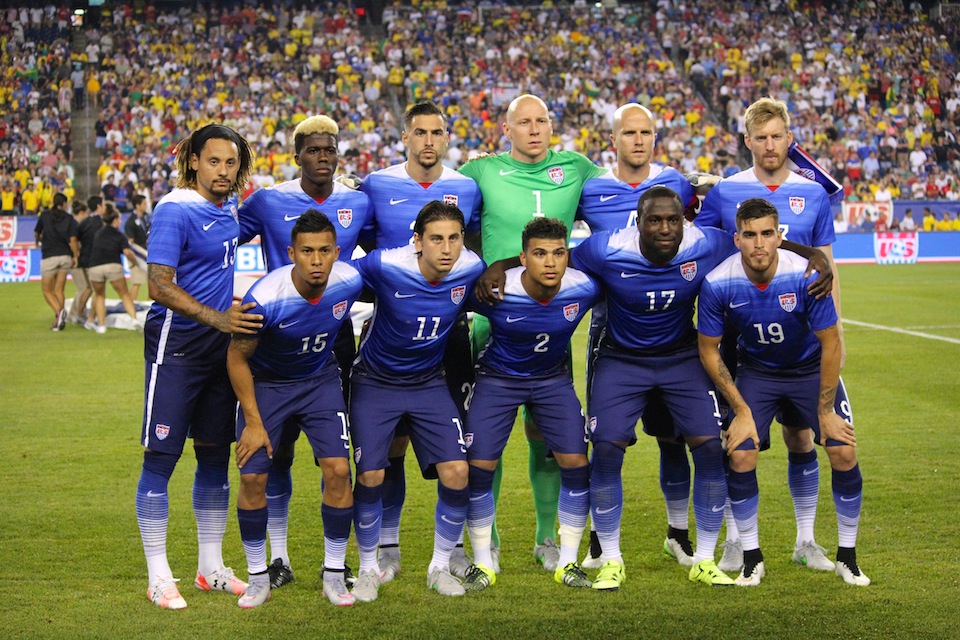 Neymar was the star as Brazil defeated the U.S. Men's National Team 4-1 in an international friendly match at Gillette Stadium in Foxborough, MA.
The September 8, 2015 match, presented by Liberty Mutual Insurance, provided an important test for both teams. This was Brazil's final preparation ahead of key World Cup qualifiers, and the U.S. faces a difficult Confederations Cup playoff match against Mexico.
Pre match.
In the pre-match conference, Jurgen Klinsmann warned players not to give Brazil "too much respect." The plan was to let players like Yedlin and Zardes bring their game to Brazil. Upper 90 Studios captured the full audio from the pre-match press conference which you can hear below: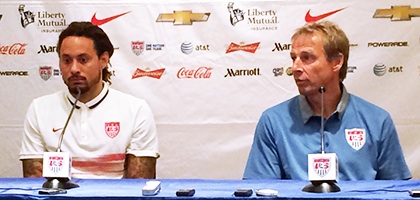 ---
Kickoff.
Brazil bounced back from a lackluster display against Costa Rica with a more vibrant and creative attack. Hulk once again opened the scoring early on, this time in the 8th minute. Willian drove down the right, beating Bedoya too easily. His cross looped over Brad Guzan and the ball bounced off the far post. Hulk's instincts took over. He was first to react, cutting to his right and smashing the ball into the net.
The U.S., with historic wins over Germany and the Netherlands fresh on their minds, couldn't cope with Brazil's runs behind the midfield. As Zardes, Yedlin and Michael Bradley surged forward, Brazil's wingers took advantage of the space and cut inside straight at the heart of the defense.
Neymar.
Going into halftime down 1-0, the U.S. still had some hope. But Neymar's halftime introduction transformed Brazil's dominance into goals.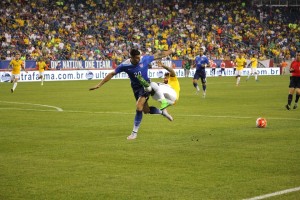 Just 4 minutes in, Neymar drove into the box and was brought down by Stoke City defender Geoff Cameron. Brad Guzan did well to get a hand on it, but it wasn't enough. 2-0.
Neymar's goal sparked an all out attack from Dunga as he unleashed Lucas Moura and Rafinha 17 minutes in. Seconds after coming on, Lucas assisted Rafinha's first international goal for Brazil sparking wild celebrations at Gillette Stadium.
The festa continued three minutes later when Neymar made it 4-0. Once again, the U.S. ventured forward ignoring the defensive responsibilities needed against one of the world's most potent attacks.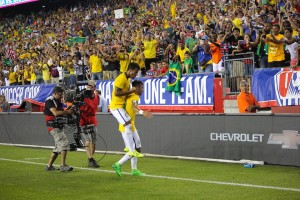 Neymar surged behind Yedlin down the left and cut to his right before cooly slotting in his second of the match to the delight of the Seleção Brasileira fans.
Williams provided a consolation goal for the U.S. with a monstrous shot from distance to bring the game to an end with a final score of 4-1.
---
Post match.
Not the performance or result the U.S. would've wanted heading into a tough match against Mexico. When asked what needs to change in the post-match press conference, Klinsmann said, "We have a clear plan for Mexico. Clint will be back to help."
POST-MATCH: Jurgen Klinsmann: We have a clear plan for Mexico. We'll be more dangerous with Clint Dempsey. #USMNT pic.twitter.com/0DW8RcmNbh

— Upper 90 Studios (@upper90studios) September 9, 2015
---
CONCACAF Cup
The U.S. Men's National Team has a chance to bounce back against archrival Mexico in the CONCACAF Cup on Oct. 10 at the Rose Bowl.
More info: ussoccer.com
---
Photo
gallery.
USMNT vs. BRAZIL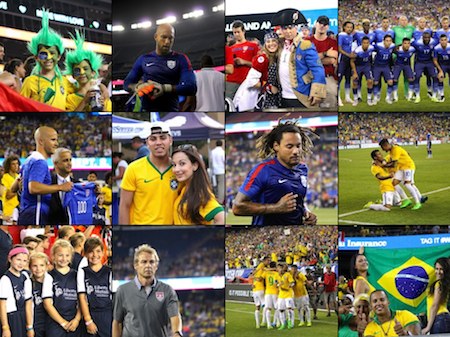 ---