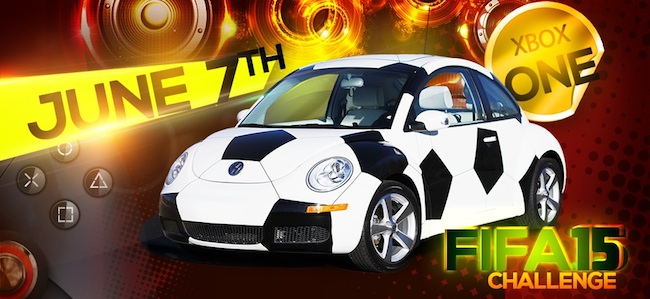 *UPDATE June 10, 2015: See our photo gallery from the event HERE.
Challenge your friends in a game of FIFA 15 Soccer at the Portuguese Cultural Center in Danbury, CT! Upper 90 Studios' "Soccer Ball Car" will be featured in the Portuguese Day parade June 7th, 2015.
We will then head over to the Portuguese club to host a FIFA 15 Challenge. Fans can play Xbox on our interactive video gaming station and 32-inch LED TV mounted in the trunk.
What will you find at the PCC?
Delicious Portuguese food – most important 🙂
Live music, dancing, and folklore performances
Soccer game
Xbox FIFA 15 Challenge hosted by Upper 90 Studios and Soccer Ball Car
Challenge your friends in a game of #FIFA15 with Soccer Ball Car! June 7th, Portuguese Cultural Center in Danbury CT. pic.twitter.com/flh5cmLaY4

— Soccer Ball Car (@soccerballcar) May 29, 2015