Download.

Manchester United, Liverpool Players and New Transfers at 2014 Guinness International Champions Cup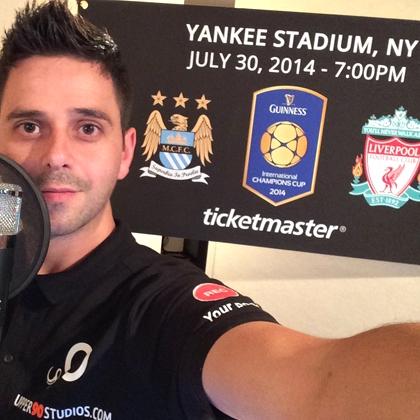 Description.
Preview of the Manchester United and Liverpool players and new transfers who will play at the 2014 Guinness International Champions Cup! Ander Herrera, Adam Lallana, plus Louis van Gaal and more.
We'll see the new players here in America first, before the English media, and bring you all the action: analysis, photos, and interviews. We'll be pitch-side for Manchester City vs. Liverpool at Yankee Stadium, and Real Madrid vs. Man United in Michigan. Can't wait!
Plus, England, Portugal, Spain, Ivory Coast were knocked out of the World Cup early, which means all the biggest stars will be here in the US. Players like Cristiano Ronaldo, Juan Mata, David Silva, Wayne Rooney, even Robin van Persie is to report to training in America in July. Plus Gareth Bale and more.
Download Infographic Here → Soccer Ratings in the US
Track.
---