2017-18 FPL season is LIVE! Learn How to Score Big with Chips in 2017-18 Fantasy Premier League. Revealed: Top tips for Triple Captain, Bench Boost, Wildcard and the NEW Free Hit chip.

***UPDATE Sept 10: GW5 team and tips! Subscribe to our newsletter >>>
---
Welcome back!
Hope you're having a great summer. If not, there's still time! For now, get your feet wet with this teaser for the upcoming 2017-18 FPL season. 😎
FPL CHIPS 101
It's been two seasons since chips were introduced, so we now have a better understanding of how to use them. The first season was more trial and error. Last season, we fine-tuned our strategy. Hopefully we've learned from previous successes and failures as we head into 2017-18. 👍
• Chips are strategic "boosts" that give you an advantage for a single Gameweek •

The 2017-18 chips:
Free Hit. 

NEW!

Make unlimited free transfers for one Gameweek, then your old squad returns.
Triple Captain. Your captain's points are tripled instead of doubled.
Bench Boost. Points scored by your bench players are added to the Gameweek total.
Wildcard (x2). All transfers for the Gameweek are free and remain in your squad for the future.
Only one chip can be played in a single Gameweek including the Wildcard. For example, you can't combine the Wildcard with Bench Boost in the same Gameweek! ❌
---
Chips

rules.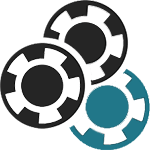 Triple Captain and Bench Boost chips can be cancelled anytime before the new Gameweek deadline. Let's say you Triple Captain Harry Kane and he suffers a knock the day before the match. Simply turn off your TC chip.
Wildcards and the Free Hit chip are activated when confirming your transfers and cannot be cancelled!
---
FREE HIT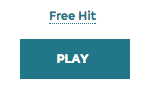 • Unlimited free transfers for one Gameweek, then your old squad returns •
The new Free Hit chip shares some similarities with the Wildcard. One benefit is a possible immediate boost in the next Gameweek score as a result of cutting the weakest performers in your squad. Some players go on hot or cold streaks, making this an opportunity to stack your team with in-form players.
It can also come to the rescue as a short-term fix when the squad is decimated with injuries. What if those injuries aren't serious? It might be just enough to destroy your Gameweek, then you want those players back for the following week. This is where the Free Hit chip excels. 👍
Free Hit

cheat.
TIP: Some Fantasy managers prefer to use their Wildcards at specific moments in the season. Don't forget the two-week international breaks that increase the risk of injury and rotation! Key players in FPL often play for their national team, so it's possible that those without a Wildcard could find themselves with a depleted squad by the Gameweek deadline.
TIP: Another idea is to use it in a Double Gameweek as key players may feature twice in one round. Managers who previously saved their second Wildcard for late in the season can now burn it sooner instead of suffering with players they don't want.
The Free Hit chip replaces All Out Attack from the last two seasons. Our experience with the AOA chip was mixed. We had a knack for choosing the right defenders to bench, however, our beefed up attack failed to deliver as expected. We're happy to see the AOA chip go. 👎
More on the All Out Attack chip: 5 Must-Have Cheats for 2016-17 Fantasy Premier League Chips
---
TRIPLE CAPTAIN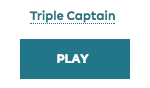 • Your captain's points are tripled instead of doubled •
Same as last season, the Triple Captain chip is simple to understand but hard to implement. Picking your captain is based on a number of key factors:
Player form
Fixture difficulty, match-ups
Rotation, fatigue, other competitions
Single vs. Double Gameweek potential
Gut instinct
Captain selection is mostly instinct. There is no particular blueprint. Once it's narrowed down to a few players, every little factor weighs in. It could be something about the player behind the scenes, midweek games and fatigue, or an advantage with the opponent such as injury to a key defender.
Consider the player's points-scoring ceiling versus consistency. Sometimes we gamble on someone who can either bang in 20pts or blank completely – Lukaku comes to mind! Other times we aim for someone we trust to deliver 7-8pts regularly. 👍
The early kickoff myth is just that, a myth. To be fair, early kickoffs can be an issue if the player hasn't had enough time to recover since his last game. But it's not a big factor. The way these myths help is to go against the masses who can be swayed by groupthink.
If your captain doesn't play, your vice captain becomes Triple Captain. If neither plays, it's wasted!
This chip can be hit or miss, so don't get frustrated! Even if we watch all the games and make intelligent predictions, choosing the wrong Triple Captain could mean the difference between 6pts and 60pts! 😳
Triple Captain

cheat.
TIP: It's not a set rule to wait for a Double Gameweek to use the Triple Captain chip, and it's not the way we've done it in the past, but it can pay off massively when the player features twice and does well.
Since Double Gameweeks aren't announced too far in advance, we should stay flexible with our strategy. For example, it's difficult to commit early on to triple captaining Harry Kane on Gameweek 37 as too many factors come into play. Don't forget Kane missed two months with injury last season!
TIP: Check our weekly FPL blog for a list of players who are "immune" to rotation as it changes quickly throughout the season. Think back of how Sergio Aguero lost his place to Gabriel Jesus, then regained it and delivered big numbers until the end. And don't forget our Green Lights and Red Flags. 😉
---
BENCH BOOST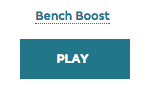 • Points scored by your bench players are added to the Gameweek total •
Like the Triple Captain chip, Bench Boost is unchanged from last season. 👍
Make sure your bench players play 90 minutes consistently! Be especially cautious of a squad player slotting in temporarily while a regular recovers from injury. If you use your Bench Boost and the regular starter comes back, you've wasted it.
Bench Boost 

cheat.
TIP: Consider saving your Bench Boost chip for the second half of the season when your team value is higher and you have a stronger bench. This chip can also be effective in Double Gameweeks as points from bench players who feature in both games are added to the overall score.
---
WILDCARD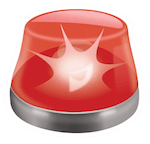 • All transfers for the Gameweek are free and remain in your squad for the future •
You are given two Wildcards per season. The fact that they are considered "chips" can be a bit misleading. They are similar to the new Free Hit chip, but very different from the Triple Captain and Bench Boost chips.
🚨 Wildcards cannot be cancelled once active!
It's also important to note when you can use the Wildcards. Think of it as having one Wildcard for each half of the season.
Wildcard 1: Can be used anytime from the start of the season until December 30 (end of GW21).
Wildcard 2: Available after January 1st (beginning of GW22) until the end of the season.
Wildcard 

cheat.
TIP: Suppose you're not quite sure whether to use your Wildcard. Instead of playing it at the beginning of the Gameweek, prioritize your transfers and make only the one or two transfers you absolutely need while incurring a points deduction. If later in the week you still want to use your Wildcard, activating it will erase your prior points deduction.
TIP: As with the Free Hit chip, long breaks from the Premier League can sometimes bring surprises such as injuries and suspensions. If you're missing too many key players, and you're not confident in keeping them for the future, pushing the big red button solves everything in one click. Don't be afraid to use it!
---
FPL Extras.
There's no need to bookmark this post. We are including a link to it in our weekly FPL blog on the right side of the page if you're on a computer, or near the bottom if on a mobile device. See the widgets titled Upper 90 Studios FPL EXTRAS for this and other goodies added throughout the season.
PS: If you're still thinking about whether your summer has been fun, it probably hasn't, so get on that. 😉
---
Fantasy Premier League GW5 Tips
BLOG: Wildcard Cheat to Free Up Funds
💥 Final GW5 team revealed!
http://upper90studios.com/fantasy-premier-league-gw5-wildcard-cheat-free-up-funds/
---
Fantasy Premier League
strategy.
For the past 10 years, our team has finished in the top 1-2% of all players. 2014-15 was our best finish ever: Overall rank 13,126, top 0.4%. Our strategy is risky. We start slow and build team value by making 1-3 transfers each week. We save on goalkeepers and defenders and load up with expensive midfielders and forwards. By January, we can stack the full team with the most valuable players and come from behind to pull into the top 1-2% of all managers. See our previous finishes HERE.
Stay ahead of your competitors! Don't forget to subscribe to our email list at the top right of the page. We'll send you our weekly team prediction and best tips which you can use to tweak your team. Stay up-to-date with our last-minute transfers and captain choice on Twitter or Facebook.
---
2017-18 FPL season is LIVE! Learn How to Score Big with Chips in 2017-18 Fantasy Premier League. Top tips for Triple Captain, Bench Boost, Wildcard and the new Free Hit chip.
Any good summer stories, thoughts or tips you'd like to share?
Hope to hear from you soon!
-Bruno