U90 mini league is back! Join our 2017-18 private league for a chance to win the $100 prize! All players from last season will automatically be entered when they join FPL. New to U90? Use the FREE code. 👍
FANTASY PREMIER LEAGUE TEAM 2017-18
U90

mini league.
Ready to battle it out against top Fantasy managers? Join U90 mini league for a chance to become this season's $100 prize winner! It's free to enter, simply click the link below. 🙂

Code to join manually
53353-238112
Auto-join link
https://fantasy.premierleague.com?autojoin-code=53353-238112
---
*Note*
U90 mini league will be closed to new entries after GW1. It doesn't seem fair for those who joined from the start to lose out to someone who entered late on.
---
2016-17

winner.
Rank
Team & Manager

GW

TOT

1 
CheCheese LC
Anuwat Vaewraveewong
104
2399
2 
KDBinho
Adnan Hajrulahovič
102
2350
3 
Best in world
David Nicholson
83
2329
4 
slap me, slap me
Ustaz Kedir
94
2296
5 
Welsh Xavi
Simon Yu
101
2294
6 
Il Magnifico
Vintage Dirac
85
2286
7 
MourMoney MourProbs!
Paul Jones
92
2281
8 
Kejriwal ke namune
The One
112
2280
9 
Fer Fuchs Ake
Lee Groenewald
90
2278
10 
Allen Nation
Alexandros Konstantaras
89
2274
*CONGRATS CheCheese LC – Anuwat Vaewraveewong!
2016-17 U90 mini league $100 PRIZE WINNER!
---
2017
International Champions Cup.
Upper 90 Studios is covering top pre-season matches including Manchester United vs. Barcelona.
Stay up-to-date by following us on social media /upper90studios. We'll give you a sneak peek of new player signings (Lukaku!) and a behind-the-scenes look at all the action. El Clásico and the Manchester Derby for the first time in the US!
ONCE-IN-A-LIFETIME! 🙌 International Champions Cup is back!
✔ #ElClasico
✔ #ManchesterDerby
🇺🇸 2017 ICC TICKETS: http://www.internationalchampionscup.com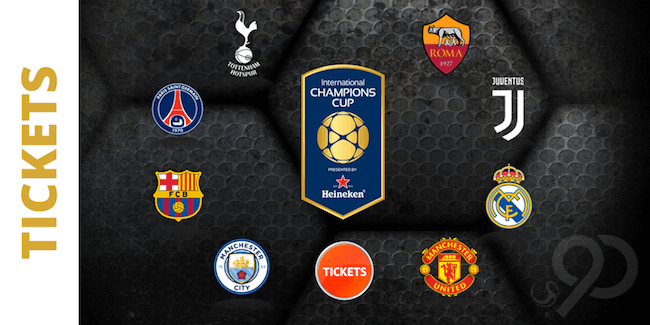 ---
Fantasy Premier League
strategy.
For the past 10 years, our team has finished in the top 1-2% of all players. 2014-15 was our best finish ever: Overall rank 13,126, top 0.4%. Our strategy is risky. We start slow and build team value by making 1-3 transfers each week. We save on goalkeepers and defenders and load up with expensive midfielders and forwards. By January, we can stack the full team with the most valuable players and come from behind to pull into the top 1-2% of all managers. See our previous finishes HERE.
Stay ahead of your competitors! Don't forget to subscribe to our email list at the top right of the page. We'll send you our weekly team prediction and best tips which you can use to tweak your team. Stay up-to-date with our last-minute transfers and captain choice on Twitter or Facebook.
---
U90 mini league is back! Join our 2017-18 private league for a chance to win the $100 prize! All players from last season will automatically be entered when they join FPL. New to U90? Use the free code.
Thanks for joining U90 mini-league and good luck!
-Bruno