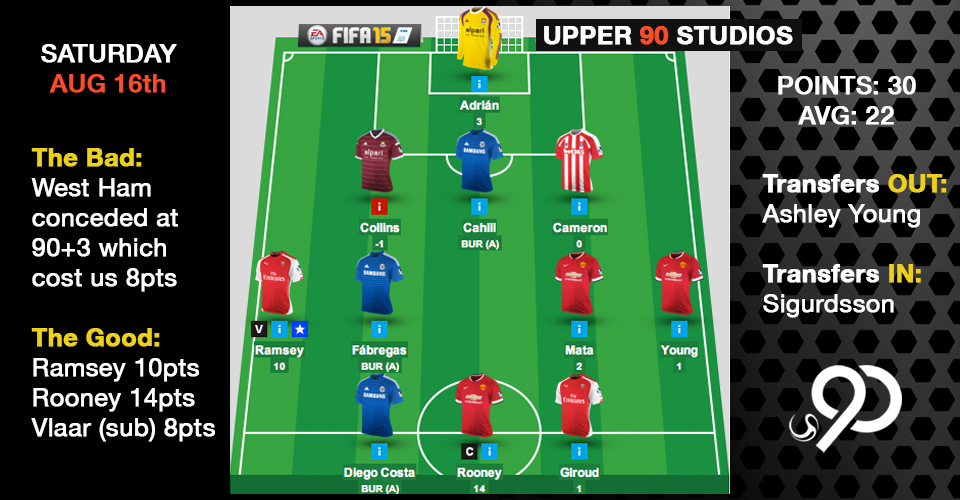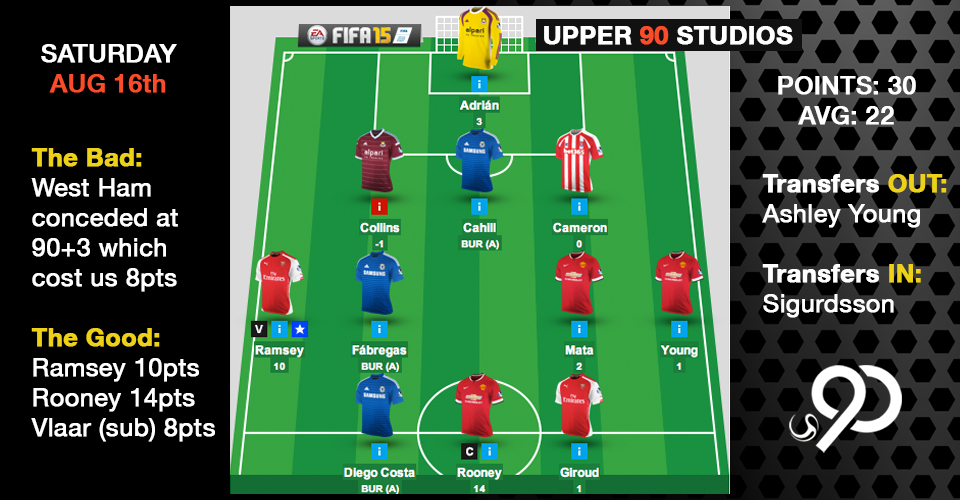 Our Fantasy Premier League points and transfers after FPL GW1 – Saturday Aug 16th UPDATE
Points
and transfers
West Ham conceded at 90+3 vs. Spurs which meant we dropped 8pts. Adrian was seconds from pulling 7pts and Collins, despite his red card, would've had 3pts – in addition to any bonus points if they kept the clean sheet.
We are happy we brought in Ramsey who was the star for Arsenal, but Giroud starting from the bench hurt us.
Manchester United continuing where they left off last season has us thinking of jumping ship early on, and Ashley Young is already out. On a funny (and disgusting) side note, check out this video of a bird pooping in Ashley Young's mouth during the game vs Swansea:
Transfers OUT: Ashley Young
Transfers IN: Sigurdsson
Liverpool and Manchester City are playing soon, with Chelsea to come on Monday, so stay tuned!
Don't forget to follow us on Facebook and Twitter for our latest tips, predictions and transfers. We'll email our subscribers once per week explaining in detail our FPL strategy and how we build team value to sprint past our competitors come January, so subscribe at the top right of the page.
Good luck!