Wildcard cheat to free up funds! A first half Mané red card destroyed our Wildcard plan, but there are positives you can use for your own team. Top FPL tips for GW5.
FANTASY PREMIER LEAGUE TEAM TIPS FOR GW5
FPL

GW4 Review
We were so excited for GW4, starting fresh with a shiny new Wildcard team. Those dreams were shattered half hour into the Gameweek. 🙁
Rock bottom.
Just minutes into the Gameweek, and we were left powerless yet again. After finally investing on Liverpool players – Mané, Salah, Firmino – it all came crashing down with a moment of recklessness from Mané. A catastrophic -4 points return for our captain! Salah was then withdrawn at halftime and Firmino was pulled minutes later in a brutal 5-0 defeat to Manchester City.
⚽  What's the plan now?
---
The Good.
Rob Elliot (8PTS). CLEAN SHEET! Sharp reflexes and a disciplined display from Elliot helped Newcastle to a second consecutive win. Why did we choose to start him GW4? Read on to find out. 🤔
⚽ Elliot has earned extra points from saves-made in his last two games.

Other Standouts: Christian Eriksen (8PTS)
---
The Bad.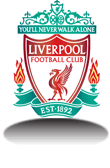 As mentioned in the comments last week, we expected Guardiola's fullbacks to push forward leaving space behind for Mané and Salah to exploit. After a nervous start from both teams, the game opened up with chances for both sides.
Mo Salah (1PT) was a constant threat blowing past defenders with his pace. He should've scored at least twice, one in particular off a through-ball from Mané.
Sadio Mané (-2PTS) also looked dangerous before his horror challenge on Ederson.
Do we regret committing to three Liverpool attackers? No. If we had to do it over, we'd do it the exact same way! There is simply no way to predict a red card to a top pick. 😡
⚽ Mané was Premier League's Player of the Month for August.
To rub salt in our wounds, Guardiola finally decided to play Kevin De Bruyne (9PTS) in an attacking role after we suffered with him for three games in a deeper position! Then Harry Kane (13PTS), who was incredibly unlucky while we owned him, scored with an attempted cross. Makes sense.
---
FPL GW5

top cheats.
Wildcard Cheat.
Need to free up funds in your Wildcard team?
Goalkeepers. As mentioned in last week's post, we decided to break certain rules engrained over a decade of playing. One of those rules was picking two nailed-on goalkeepers in the squad.

Selecting two goalkeepers who start regularly has big advantages:
Allows for rotation based on fixtures and matchups
Provides a backup in case one of the keepers suffers an injury
Insurance during bad spells when his starting place is in jeopardy
The one disadvantage?
>> LESS MONEY IN THE BANK
FPL officials desperately try to even out the playing field by removing loopholes in the system. One of our "cheats" is to scout the cheapest players who feature regularly to free up funds for other positions.
FPL Price Error.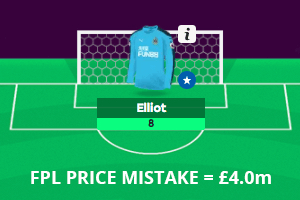 This season, Fantasy Premier League made a crucial mistake when pricing Newcastle goalkeepers. They misidentified Karl Darlow (£4.5m) as the #1 when he was out of favor with Rafa Benitez! Instead, Rob Elliot (£4.0m) was the chosen one behind the sticks. Oops!
⚽ Owning two £4.0m goalkeepers gives us the option of stacking our team with premium players while other managers are limited by their funds.
And this is exactly what we did with our Wildcard two weeks ago. 🚨
We sold our second goalkeeper Ben Foster (1PT) for a £4.0m non-playing keeper and bet all our chips on Rob Elliot (8PTS). West Brom conceded three goals, while Newcastle bagged their second consecutive clean sheet. We're grateful for Elliot's points and excited for an all new plan GW5. 👍
Warning! If this cheat backfires, the consequences can be damaging. We could be short a player! Our strategy is and has always been to take big risks. It's not that it's better, it's just different.
It's up to you to find the strategy that best suits your playing style.
---
FPL GW5

Team
Transfers: 1 (No hit)
Transfers OUT: Mané ❌
Transfers IN: Choupo-Moting ✅
Final GW5 Team: Coming soon…
Keep in mind there are Champions League and Europa League games midweek which could bring surprises with injury and rotation GW5. Seven English teams in Europe this year: Man United, Man City, Chelsea, Spurs, Liverpool, Arsenal, Everton.
Mané to Choupo-Moting
Sadio Mané (-2PTS). 3 match ban. His price could collapse as managers drop him.
Eric Maxim Choupo-Moting (15PTS). MOTM! Impressive performance against a well-organized Man United defense. Two goals and maximum bonus points! It's not often you see Antonio Valencia being burned by a player that many times in a game.
Quick, powerful dribbler
Tall player 6'3″ threat in the air
Listed as a midfielder, sometimes plays as a striker
⚽ The only other player to score a brace against Man United in the last two years is Alexis Sanchez.

Stokalona.
Stoke did very well to replace Marko Arnautovic with another exciting #10, hopefully minus the attitude! Their impressive attacking trio of Jesé, Shaqiri and Choupo-Moting will keep defenders busy, but the key to their success could be whether they can stay fit. All three have shaky injury records. 😷
*Stay tuned to this blog. We'll post transfers and updates here or in the comments section.
---
YouTube

video.
Could it get any worse than the 5 Biggest Fails in Fantasy Premier League video? Why yes, it could. 😔
Future Plan.
Everything has gone against us, it's been relentless! We've experienced more bad luck in these first four Gameweeks than in all ten previous seasons combined. After all that's happened, a -1 point return from three key Wildcard players is not just difficult to comprehend, it's shocking.
So where do we go from here? Despite all the knockdowns, we'll continue battling on determined to make this our biggest ever comeback. 👊
---

Green Lights
red flags.
Green Light: Coming soon…
Red Flag: Coming soon…
---
Players to Watch.
Coming soon…
Busy weekend! We need to catch up on all the games, then update this post once we have better info.
Also, if you're reading this far, we have been working countless hours on a one-of-a-kind FPL tool that we can't wait to launch.
---
Price 

rise and drop.
Here are our best price change predictions ahead of GW5!
Possible Price Rise: Davies, Eriksen, Salah, Morata
Possible Price Drop: Mané, Willian
---
Captain.
? is set as captain at the moment, but we could make an impulse switch to ? before deadline.
Final GW5: Coming soon…
Stay up-to-date with our last-minute transfers and captain choice on Twitter or Facebook.
---
U90
mini league.
Still updating…
---
U90
free bonus.
Subscribe to our email list and receive the 2017-18 Fixture Difficulty Cheat Sheet!
*Click the image below.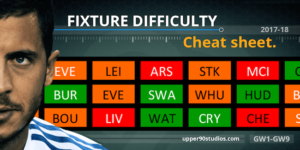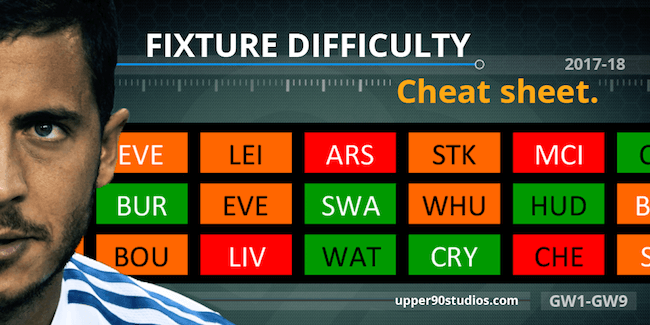 ---
Fantasy Premier League
strategy.
For the past 10 years, our team has finished in the top 1-2% of all players. 2014-15 was our best ever finish: Overall rank 13,126, top 0.4%. Our strategy is risky. We start slow and build team value by making 1-3 transfers each week. We save on goalkeepers and defenders and load up with expensive midfielders and forwards. By January, we can stack the full team with the most valuable players and come from behind to pull into the top 1-2% of all managers. See our previous finishes HERE.
Stay ahead of your competitors! Don't forget to subscribe to our email list at the top right of the page. We'll send you our weekly team prediction and best tips which you can use to tweak your team. Stay up-to-date with our last-minute transfers and captain choice on Twitter or Facebook.
---
Rate My Team.
Wildcard goalkeeper cheat to free up funds! Did Mané ruin your Gameweek? Share a comment below and let's rate your GW5 team.
Good luck!
-Bruno