GW37 Points: 144PTS! Team Value: £107.4m! Double Gameweek jackpot without captaining Sanchez! Final day rotation guide. Coutinho in? Plus green lights red flags, and our top FPL tips for GW38.
FANTASY PREMIER LEAGUE TEAM TIPS FOR GW38
FPL

GW37 Review
GW37: 144PTS! (AVG: 81PTS). Team Value: £107.4m! Making a final dash to the finish line with a possible push into the top 100k!
Upper 90 Studios Overall Rank 155,406 to 127,930!
Going all-in.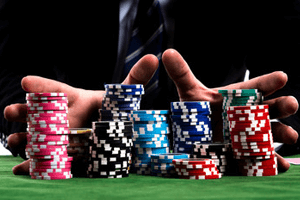 Nearly there! Some big risks ahead of DGW37 now give us a chance at 100k Overall Rank and a possible finish in the top 1-2%! Despite selling all our Spurs players and Coutinho who went on to bang in 19 points, our "transfers-in" and captain produced figures that were well worth the hit. FPL is all about instinct, so we decided to go for it in an attempt to make up for lost ground. If we go down, we go down on our own terms.
⚽️ HANG ON!!! Harry Kane smashed in five goals and an assist for over 30PTS! Congrats Kane owners. 👏

---
The Good.
Alexis Sanchez (27PTS). World-class! Sanchez is ending the season on a high, smashing in three goals and an assist in the Double Gameweek. He did have an injury scare against Stoke, but Wenger made the correct decision keeping him on. Alexis soldiered on and scored minutes later. 💪
⚽️ Sanchez has now scored 23 league goals, just one behind Lukaku for the Golden Boot.

Mesut Ozil (30PTS, captain). Masterclass! Ozil's vision helped Arsenal to two important wins that give the Gunners a chance at qualifying for the Champions League. One goal and one assist are modest numbers for our GW37 captain, but Ozil created so many goal-scoring chances that he was rewarded with maximum bonus points against Sunderland. Was it a mistake to captain Ozil instead of Sanchez? It's easier to make that call after! Yes, it could've been even better, but we are grateful for the results. Since over 70% of Fantasy managers don't own Sanchez and just 7% own Ozil, we'll focus on the positives. 🙂
⚽️ Ozil created 12 chances vs. Sunderland, the most in a single game in Premier League history.

Kevin De Bruyne (15PTS). What a comeback! De Bruyne scared us in the first game with a flat performance and deeper role away from the points. We feared the worst against West Brom – bench! Instead of dropping him, Guardiola gave him a free role. 👏 De Bruyne came through in a big way, setting up Jesus for the first goal and curling in a beauty for the second. West Brom's late consolation goal swung the Bonus Points System to De Bruyne as his goal became the match-winner.
⚽️ De Bruyne has registered 16 Premier League assists this season, the most ever by a Man City player.

Gabriel Jesus (19PTS). The best compliment we can pay to Jesus is how he has absolutely revitalized Aguero. Deadly finishing isn't enough for Pep Guardiola. His ideal striker makes tireless runs behind defenders and tracks back to help teammates in midfield – characteristics that could develop Jesus into a world-class player. Another key attribute is his eyebrows that are always in an upside down "V" shape, a streamlined contour that cuts through the air and minimizes drag coefficient. 💨
⚽️ Jesus has never blanked as a starter for Man City, delivering 6 goals and 3 assists in 6 games.

Other Standouts: Alfie Mawson (6PTS), Leighton Baines (7PTS), Marcos Alonso (8PTS), Maya Yoshida (9PTS), Josh King (9PTS)
---
The Bad.
Bench Boost Chip. Hard to dwell on the negatives after such a high score, but the image below sums it up nicely. Jakupovic conceded four goals, Hull relegated, Barnes and Holgate subbed at halftime! 😡

---
Differentials.
Sacrificing high ownership players for differentials pays off when the newcomers put up big numbers. Last week's transfers-in Ozil, De Bruyne and Jesus combined for 64 points!
Average Ownership Percentage*
OUT: Coutinho, Alli, Kane = 24.5%
IN: Ozil, De Bruyne, Jesus = 8.5%
*When transfers were made.
---
FPL GW38

Team
Transfers: None (yet).
Transfers OUT: Hazard, King, Costa ❌
Transfers IN: Coutinho, Zaha, Kane ✅
Hazard to Coutinho
Eden Hazard (5PTS). Started both Double Gameweek games which puts him at risk of being dropped GW38. Chelsea are through to the FA Cup final and Conte could rest his top players.
Philippe Coutinho (19PTS). Huge performance and double-gameweek-like stats. Liverpool will fight to secure Champions League football against Middlesbrough on the final day.
Costa to Kane
Diego Costa (2PTS). Disappointing return for a single Gameweek, much less a double! Costa was benched in the second DGW game and we're not 100% sure he'll start GW38.
Harry Kane (31PTS). MONSTER!!! Kane blasted in 5 goals and 1 assist for a massive Double Gameweek score! He's now the front runner for the Golden Boot and faces relegated Hull City on the last day.
We're glad we didn't post our transfers last week as we sold Kane! Would've felt terrible if others followed our lead on this one. We should've reduced the risk of Costa being dropped by selling him instead of Kane. We got this one wrong. 🙁
It could've been even worse! We were considering Jamie Vardy (4PTS) instead of Gabriel Jesus (19PTS) in place of Kane! Congrats to Kane owners. Hopefully we can remain in the hunt for top 100k. 👍
⚽️ Kane has now scored 26 Premier League goals, two more than Lukaku.

King to Zaha
Unbelievable! We waited until minutes from deadline to make our transfers, confirmed them, then news that Josh King will miss out through injury! Last second swap with Zaha against a weakened Man United.
---
Final GW38 Team:http://upper90studios.com/2016-17-fpl-gw38-final-team.png
Keep in mind Chelsea, Arsenal and Man United are still involved in other competitions which increases the risk of rotation on the last matchday.
*Stay tuned to this blog. We'll post transfers and updates here or in the comments section.
---
FPL GW38

top cheats.
Liverpool vs. Arsenal Playoff?

In a strange late twist, there is a chance that Liverpool and Arsenal could finish dead even for fourth place on points, goal difference, goals scored and goals conceded! If that happens, they will need a one-off game at a neutral venue to decide who qualifies for the final Champions League spot.
Does this mean a possible GW39? 🤔
Here's a more in-depth explanation of this bizarre possibility: The Mirror – Liverpool vs. Arsenal Champions League Playoff
Final Day Rotation Guide.
It's common for managers of teams with "nothing to play for" to give squad players a chance on the final day. With Chelsea already crowned champions, Conte may cause more havoc by leaving out top players.
How do we prepare for final day rotation?
Focus on a strong starting XI with nailed-on starters
Check for depth on the bench in case they're needed
Bet on teams and players with a lot on the line
It's impossible to predict what managers will do, so be ready for surprises! We got burned this week when Alonso and Costa were dropped. Are they nailed on for GW38?
We'd like to hear your thoughts and advice below. 👍
---

Green Lights
red flags.
Green Light: Philippe Coutinho (19PTS). MOTM! The Hammers were coming off a win that derailed Spurs' title chances, so we sold Coutinho! Then Liverpool destroyed West Ham 4-0. Not bitter at all! 🙂 Liverpool have everything on the line against Middlesbrough, making Coutinho a top pick for GW38.
Green Light: Gabriel Jesus (19PTS). Six goals, three assists and ten bonus points in six games for Man City. Watford came out firing and nearly surprised Chelsea, but they conceded four goals and face one of the most dangerous attacks in the league. Guardiola will fight with Champions League on the line.
Green Light: Harry Kane (31PTS). Fighting for the Golden Boot, Kane is a top captain pick GW38.
⚽️ Only Chelsea (80) and Spurs (79) have scored more league goals than Manchester City (75).
Red Flag: Coming soon…
---
Players to Watch.
Eden Hazard (5PTS) and César Azpilicueta (20PTS). Two blanks for Hazard in the Double Gameweek and we almost wish he was rested like Alonso and Costa! Having started the last two games, there is a real chance that Conte will bench Hazard or Azpi ahead of the FA Cup final. Yes, Chelsea will want to finish on a high note and celebrate in front of the home fans. They can also break the record for most wins in a single Premier League season. Will Conte go for a record 30 wins and risk playing Hazard? 🤔
Mesut Ozil (15PTS) and Alexis Sanchez (27PTS). Similar situation with the FA Cup final still to come. Ozil and Sanchez are running on fumes having worked their socks off in the last two games. Everton and Koeman will make things difficult, but this is a must-win game for the Gunners. Wenger has to gamble on his star players or risk missing out on Champions League for the first time in his Arsenal career.
⚽️ Wenger has finished in the top four every season since taking charge of Arsenal in 1996.
Alfie Mawson (6PTS). Swansea survived relegation with Mawson rock-solid at the back. It was never going to be easy replacing Ashley Williams at the heart of the defense, but Mawson is alerting the bigger clubs just in time for the summer transfer window. Three clean sheets in his last four games and Swansea welcome West Brom on the final game.
Wilfried Zaha (8PTS) and Christian Benteke (7PTS). Mourinho has already hinted that he will field a team with "kids" against Crystal Palace. Zaha in particular will have a point to prove against his former club. Thanks to the commenter below for the tip! Knowing all the available options is an advantage as player prices affect our transfer plans. 👍
---
Price 

rise and drop.
Here are our best price change predictions ahead of GW38!
Possible Price Rise: Coutinho, Jesus, Llorente, Kane
Possible Price Drop: Lukaku, McAuley, Costa
---
Captain.
Coutinho and Kane are top captain picks. Both have something to play for on the last day and face relegated sides. Victor Valdés might not recover in time for Middlesbrough and Hull City who could be without their best defender Harry Maguire. Transfers not confirmed yet, we'll reveal our captain soon.
Harry Kane is set as captain at the moment, but we could make an impulse switch to ? before deadline.
Final GW38 Team:http://upper90studios.com/2016-17-fpl-gw38-final-team.png
Stay up-to-date with our last-minute transfers and captain choice on Twitter or Facebook.
---
U90
mini league.
Rank
Team & Manager

GW

TOT

1 
CheCheese LC
Anuwat Vaewraveewong
199
2295
2 
KDBinho
Adnan Hajrulahovič
181
2248
3 
Best in world
David Nicholson
134
2246
4 
slap me, slap me
Ustaz Kedir
178
2206
5 
Bells Ballers
Matthew Bell
150
2202
6 
Il Magnifico
Vintage Dirac
184
2201
7 
Welsh Xavi
Simon Yu
183
2193
8 
MourMoney MourProbs!
Paul Jones
184
2193
9 
Fer Fuchs Ake
Lee Groenewald
176
2192
10 
Allen Nation
Alexandros Konstantaras
185
2185
---
New EDM Song!
Upper 90 Studios started as a recording studio with the idea of combining football and music, so here's something different. We might add a "Music" tab to the website next season…
Also, that's me in the video in case you were wondering what I look like all this time! -Bruno
---
Fantasy Premier League
strategy.
For the past 9 years, our team has finished in the top 1-2% of all players. 2014-15 was our best finish ever: Overall rank 13,126, top 0.4%. Our strategy is risky. We start slow and build team value by making 1-3 transfers each week. We save on goalkeepers and defenders and load up with expensive midfielders and forwards. By January, we can stack the full team with the most valuable players and come from behind to pull into the top 1-2% of all managers. See our previous finishes HERE.
Stay ahead of your competitors! Don't forget to subscribe to our email list at the top right of the page. We'll send you our weekly team prediction and best tips which you can use to tweak your team. Stay up-to-date with our last-minute transfers and captain choice on Twitter or Facebook.
---
Rate My Team.
Double Gameweek jackpot! Final day rotation guide. Coutinho, Hazard and Sanchez transfer plan revealed. Leave us a comment and let's rate your GW38 team.
Good luck!
-Bruno