GW35 Points: 44PTS. Team Value: £107.5m! Wildcard strategy! Alexis Sanchez captain? Risky versus safe Double Gameweek players. Plus green lights red flags, and our top FPL tips for GW36.
FANTASY PREMIER LEAGUE TEAM TIPS FOR GW36
FPL

GW35 Review
GW35: 44PTS. (AVG: 46PTS). Team Value: £107.5m! Three transfers last week and an early one this week! Team Value hanging strong despite selling big profit players.
Upper 90 Studios Overall Rank dropped from 183,708 to 226,207.
Persistence.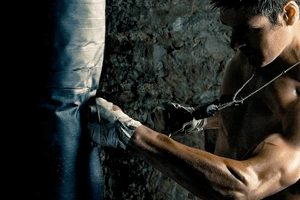 It's been a long and grueling season in FPL. If you're feeling tired after trying hard and not seeing results, you're not alone. We're coming off back-to-back red arrows and it's not easy to fake a smile when things go wrong. But don't throw in the towel now! The hard work you've done is not a waste because the reward will come in ways you may not have thought of. We all suffer setbacks and a bit of misfortune from time to time. If you've had a bad week, or ten, it's ok to vent! Once that's out of your system, the confidence slowly returns to tackle the next obstacle.
⚽️ Persistence is an achievement in itself.

---
The Good.
Dele Alli (8PTS). Spurs delivered a massive statement over rivals Arsenal! To be fair, Arsenal held their own at times, but once Spurs got going, there was only one outcome. Dele was a constant threat, running at defenders from a wide position or driving into the box to clean things up. He should've had another goal off a deflected cross from Kane, but we can't get greedy! Spurs are now guaranteed to finish above the Gunners for the first time in over two decades. Tottenham are real title contenders.
⚽️ Alli has now scored 6 goals and 4 assists in his last 9 Premier League games.

Other Standouts: Marcos Alonso (6PTS), Maya Yoshida (6PTS), Eden Hazard (10PTS, captain)
---
The Bad.
The Referees! We can't account for poor luck in FPL, and when it rains, it pours! Nearly every poor referee decision this week impacted our FPL rank. Even though we had our eyes on Joshua King (11PTS) for GW35, we decided to give Wilfried Zaha (1PT) one last chance at home versus Burnley. Zaha was onside and clean through on goal when Tom Heaton (7PTS) brought him down. What should've been a red card for the keeper, was instead ruled an offside against Zaha! He was also at the end of a clumsy tackle in the box which could've been called a penalty, but that one was easier to accept.
Knowing Manchester United's struggles in front of goal in the absence of key attackers, the decision to start Alfie Mawson (2PTS) made sense. Swansea's hard work defensively was wiped out in seconds by a Marcus Rashford (5PTS) dive just before halftime. Instead of a yellow card, Rashford was credited with an assist by FPL rules. Not bitter at all! 🙂
Then Leroy Sané (3PTS) dove in the box which resulted in a penalty goal for Sergio Aguero (12PTS). Aguero's high ownership percentage was an indirect blow to our Overall Rank.
Crying more than Alexis Sanchez! But it gets better…
Yellow cards.
Yellow cards cause significant damage in FPL because they hurt players in the Bonus Points System (BPS). Hazard, Zaha, Costa and Kane all picked up bookings for a direct loss of 4PTS. Kane was actually on for two bonus points, but it evaporated after the yellow card. Since our Head-to-Head opponent this week did not own Kane, those lost points mean we are now reliant on Coutinho to save the day. 😬
UPDATE: Hang on! Coutinho suffered a dead leg 5 minutes into the game. Subbed off for one point! He was supposed to get us past our Head-to-Head opponent this week. Lovely.
UPDATE: Ended up losing the H2H by 3PTS! The yellow cards and Coutinho the difference.
Bonus Points System.
The Fantasy Premier League Bonus Points System is not an accurate representation of performances on the pitch and needs an overhaul. Kane and Alli worked tirelessly to break through Arsenal's defense and scored the winning goals, yet neither were rewarded with BPS! Fantasy Premier League punishes attackers for trying to score by taking away points for every shot off target.
The ultimate goal in football is to score goals! Punishing those who try is against fun and ruins the game.
A more reasonable alternative would be to only punish shots off target after they reach a certain number. For instance, three failed attempts on target deduct x number of points in the BPS. But not every shot! Just as annoying is when officials punish the attacker in a close offside decision. The decision should always go in favor of the attacker because it makes the game more exciting. The offside trap is a clever use of the rules by trying to bait opponents into an infraction. Your view on it may depend on whether you're a defender or a forward! 😉
Bench Points.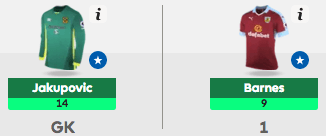 Eldin Jakupovic's late penalty save resulted in a clean sheet and three bonus points. Our bench goalkeeper produced a monstrous 14PTS! To rub salt in our Fantasy wounds, Ashley Barnes delivered 9PTS while he sat as the first player on our bench. A total of 25PTS benched this week! ❌
⚽️ Now that that's behind us, we can move forward.
---
DGW34 Quick Review.
We opted to keep our transfer plan DGW34 a secret due to a crucial head-to-head matchup. The plan was to avoid DGW34 players by making no transfers. It wasn't easy seeing all the moves others were making! Banking a free transfer did allow us to make cuts for GW35 with minimal damage.
GW34 Transfers: None
GW35 Transfers OUT: Grant, Walker, Lukaku
GW35 Transfers IN: Caballero, Alonso, Costa
We ended up losing the H2H as our GW34 opponent captained Christian Benteke (28PTS)! Small consolation for listing Benteke as a green light in the blog, but we were beaten fair and square. 👏
---
FPL GW36

Team
Transfers: 1
Transfers OUT: Zaha ❌
Transfers IN: King ✅
Final GW36 Team: http://upper90studios.com/2016-17-fpl-gw36-team.png
Keep in mind Manchester United have midweek Europa League before confirming your transfers.
Zaha to King
Wilfried Zaha (1PT). He was in excellent form until we brought him in! Zaha failed to deliver while he was in our side with some quiet performances and the accompanying blanks. To be fair, he improved in his last game and might've gotten something with a different referee! 😡
Josh King (11PTS). Another crucial three points for Bournemouth thanks to Josh King. A quick glance at the FPL charts shows King above De Bruyne and Ozil with Firmino and Sigurdsson in his sights!
⚽️ King has scored 15 Premier League goals this season, more than twice his best ever return.
*Stay tuned to this blog. We'll post transfers and updates here or in the comments section.
---
FPL GW36

top cheats.
Wildcard.

Fantasy managers patient enough to hold onto the Wildcard have an advantage for the season run-in. By using a Wildcard heading into GW36, they can stack their teams with Double Gameweek players while avoiding transfer hits.
The most challenging position to set is the defense. Investing in too many Double Gameweek defenders could backfire if they're not 100% nailed on. If they keep their place, the results could be worth the risk.
Popular players being transferred in include Ben Davies, Gabriel and Stephens.
As far as Ben Davies, Danny Rose is back in first team training and due to return. FPL has Rose's return date listed as May 5th, or GW36. Wenger has been starting Gabriel for some time, although his recent starts coincide with Mustafi's absence. FPL's return date for Mustafi is May 13th, or GW37. There's a chance that when Mustafi returns, we could see Gabriel, Mustafi and Koscielny at centerback with Monreal shifting into the wingback role. Feel free to share your thoughts and predictions below. 👍
Jack Stephens is covering for Virgil van Dijk who is posting videos of himself stepping up his training. There is no set return date for van Dijk and when he does return, he will probably be eased into things after being out for so long. Recent articles on VVD:
*Van Dijk set for shock return – April 17: http://www.mirror.co.uk/sport/football/news/liverpool-manchester-city-target-virgil-10243092
*Van Dijk training video – April 29: http://www.mirror.co.uk/sport/football/transfer-news/virgil-van-dijk-transfer-scraps-10324831
*We can't verify the accuracy of the articles above, so do your own research. Just because the video was posted on April 29th doesn't mean that's when it was shot. Also, the last official update on van Dijk said that even if he was fully recovered, Southampton may not risk playing him again this season. Stephens is on our Watchlist with two Double Gameweeks next, so we're on the hunt for updates on van Dijk.
Double Gameweek defenders with lower risk of rotation include Alonso, Cahill, Koscielny, Monreal and Yoshida. Keep in mind that Koscielny has struggled with niggling injuries this season and it's not easy to bet on Arsenal players with the problems they're facing. The concern with Yoshida is fixture difficulty. Three out of four of his DGW games are against Liverpool, Arsenal and United. Or maybe that's a positive?
---

Green Lights
red flags.
Green Light: Eldin Jakupovic (14PTS). Hull City have been brilliant at home since Marco Silva's arrival. With Sunderland officially relegated, it will be interesting to see how their players will react. Will they just go through the motions, or play for pride?
Green Light: Eden Hazard (5PTS) and Diego Costa (1PT). Chelsea are playing like champions, grinding out their opponents until they finally surrender. Middlesbrough have been more adventurous in attack recently which could leave them exposed at the back. Chelsea missed Fabregas's creativity against Everton, so their attacking potential increases if he starts.
Red Flag: Coming soon…
---
Players to Watch.
Alexis Sanchez (2PTS). His attitude is all wrong. He's now throwing his arms in the air with every pass that is not to his liking. His teammates will feel it and it will have an impact on team chemistry. The positive is Sanchez has four games in the next two Gameweeks, and that's a huge positive for a player who can win any game with an individual moment of brilliance.
Kyle Walker (1PT). As mentioned in the comments section of our last post, we had a feeling Walker would be benched against Arsenal. Fortunately, we sold him! Like many top managers, Pochettino prefers to rotate in the fullback position because of the hard work they put in. Also, Trippier is a decent crosser of the ball with Walker better at defensive aerial battles, so their opponent's threat and vulnerability in the air could be a factor. Another concern is Walker has yet to sign a new deal.
Sergio Aguero (12PTS). Is he injured? What happens with Gabriel Jesus in the mix? Aguero could be a rotation risk for the Double Gameweek despite his recent form. Need an update on his injury.
Raheem Sterling (0PTS) and Leroy Sané (3PTS). Both benched against Middlesbrough. Hard to pick a player safe from rotation under Pep Guardiola. Watch him rotate Caballero with Angus Gunn! 🙂
⚽️ We will update this list throughout the week.
---
Price 

rise and drop.
Here are our best price change predictions ahead of GW36!
Possible Price Rise: Stephens, Costa, Jesus
Possible Price Drop: Zaha, Benteke, Lukaku
---
Captain.
Alexis Sanchez is set as captain at the moment, but we could make an impulse switch to Hazard before deadline.
Final GW36 Team: http://upper90studios.com/2016-17-fpl-gw36-team.png
Stay up-to-date with our last-minute transfers and captain choice on Twitter or Facebook.
---
U90
mini league.
Rank
Team & Manager

GW

TOT

1 
Best in world
David Nicholson
60
2046
2 
CheCheese LC
Anuwat Vaewraveewong
63
2022
3 
Santa Fe Cockroaches
Mick Jones
38
2003
4 
Thunder Crap
Michael Cusack
87
1979
5 
Bells Ballers
Matthew Bell
64
1977
6 
KDBinho
Adnan Hajrulahovič
53
1971
7 
Ragtag Ratbags
Eamon Gilmour
64
1962
8 
THE RED DEVILS
eugene mcsweeney
47
1962
9 
magpie36
Peter Kidd
53
1960
10 
Nyoritis FC
Oliver Wanyama
49
1955
---
Fantasy Premier League
strategy.
For the past 9 years, our team has finished in the top 1-2% of all players. 2014-15 was our best finish ever: Overall rank 13,126, top 0.4%. Our strategy is risky. We start slow and build team value by making 1-3 transfers each week. We save on goalkeepers and defenders and load up with expensive midfielders and forwards. By January, we can stack the full team with the most valuable players and come from behind to pull into the top 1-2% of all managers. See our previous finishes HERE.
Stay ahead of your competitors! Don't forget to subscribe to our email list at the top right of the page. We'll send you our weekly team prediction and best tips which you can use to tweak your team. Stay up-to-date with our last-minute transfers and captain choice on Twitter or Facebook.
---
Rate My Team.
Wildcard strategy! Alexis Sanchez captain? Risky versus safe Double Gameweek players revealed. Leave us a comment and let's rate your GW36 team.
Good luck!
-Bruno