GW28 Points: 52PTS! Team Value: £106.8m! Kane injury! Best forward replacements revealed. Alexis Sanchez in? Plus green lights red flags, and our top FPL tips for GW29.
FANTASY PREMIER LEAGUE TEAM TIPS FOR GW29
FPL

GW28 Review
GW28: 52PTS! (AVG: 19PTS). Team Value: £106.8m! Another push in the rankings with eight green arrows in the last ten Gameweeks. But an injury to Harry Kane could result in drastic changes.
Upper 90 Studios overall rank climbed from 337,117 to 228,223! 🙂
Rebuild momentum.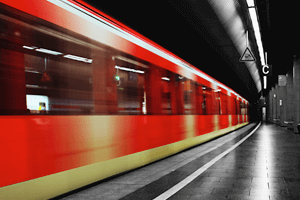 We all suffer setbacks in FPL. What can you do to rebuild momentum and get back on track? For us, it was eliminating distractions so we could return to trusting our instinct. In recent weeks, we avoided popular players such as Sanchez, Ibrahimovic and Aguero. Group-think and confirmation bias can be your worst enemy! We also tried a different approach for the blank Gameweeks which was to group them as one. It all comes down to scoring points in FPL, but we need confidence to continue carving out our own path.
Don't forget to celebrate your wins no matter how small. If you escape the "1 million club" in the rank, that's a win! Keep plugging away at it, whether it's a sweeping transformation or upgrading the weak links. Exactly ten Gameweeks ago, our Overall Rank was 1.28 million. How many Gameweeks left? 😉
⚽️ There is plenty of time to make up for lost ground.

---
The Good.
Romelu Lukaku (24PTS, captain). BIG ROM! A goal, an assist and maximum bonus points against a West Brom side that had no intention of playing football. Lukaku faced a wall of defenders with every attack, often 7-8 players in the box! Credit to Koeman for unleashing Barkley in a free role to unlock the defense while providing support for Lukaku. Tony Pulis paid for his negative tactics with an ugly 3-0 defeat at the hands of Lukaku, now Premier League's joint scorer with 19 goals.
⚽️ Lukaku has seven goals and one assist in his last five games.

Alfie Mawson (8PTS). Last week, referee Anthony Taylor incorrectly awarded Burnley a penalty when the ball struck a Burnley player's hand. Swansea fought back brilliantly to win 3-2. This time it was referee Andre Marriner who inflicted the damage. The media will highlight injuries to Llorente and Rangel before halftime as the turning point, but it was Marriner's refusal to make a difficult decision that changed the game. Already on a yellow, Hull's N'Diaye brought down Sigurdsson in a clear bookable offense. Swansea players pressured Marriner which triggered Marco Silva's smart move to replace N'Diaye with Niasse in the very next stoppage in play. Niasse went on to score twice!
Despite being punished by the officials, Mawson powered in a late header off Sigurdsson's free kick to claw it back to 2-1. A crucial goal, assist and combined three bonus points for Mawson and Siggy! 🙂
⚽️ Mawson has now scored three goals in his last six games.

Other Standouts: Seamus Coleman, (6PTS), Gylfi Sigurdsson (7PTS)
---
The Bad.
Chris Brunt (1PT). BENCHED! As mentioned last week, West Brom wasted a great opportunity GW27 at home versus Crystal Palace and now fixtures turn for the worse. Our decision to keep Brunt was in part due to his availability GW28 with so many teams off! Pulis went ultra defensive at the expense of attack-minded players Brunt and Rondon. Brunt came on in the second half, but the damage was done.
Robert Snodgrass (1PT). BENCHED! We worried that his recent poor form would cost him a starting spot. Our plan to field 9 players during the blank was decimated before kickoff! Brunty and Snoddy out meant we were down two key players – lucky 7! Impossible to be upset after big green arrows. 🙂
Leighton Baines (1PT). Subbed at halftime with a mysterious knock. Koeman mentioned in the post-match press conference that Baines will be fine for GW29, but this was either missed or ignored by FPL's official account. Baines is currently listed as "75% chance of playing" which is incorrect.
*UPDATE March 16: Koeman's West Brom post-match conference video has been removed. When asked about Baines in that video, he said, "It's not serious, it should not be a problem for the weekend." Koeman's Hull City pre-match conference video added below. He said Baines trained this morning (Thursday) and, "normally, he will be available for the weekend."
Ronald Koeman – Hull City Pre-match Conference (Baines 0:25)
---
FPL GW29

Team
Transfers: 2 (-4 hit)
Transfers OUT: Snodgrass, Kane ❌
Transfers IN: Sanchez, Barnes ✅
Final GW29 Team: http://upper90studios.com/2016-17-fpl-gw29-final-team.png
Keep in mind there are FA Cup and Champions League/Europa League games before GW29 which increases the risk of injury, fatigue and rotation.
*UPDATE March 14: Sanchez and Barnes allows us to maintain a strong Power 7 while freeing up funds to improve other positions. We're keeping the notes on the possible transfers below so they can help others with their transfer plan.
Possible Transfers.
Brunt to Alonso or Valencia
Chris Brunt (1PT). Benched by Pulis, West Brom looked awful in their last two games and now face a nightmare of red fixtures. The extra £0.1m buffer in his price buys us more time.
Marcos Alonso (-). Chelsea refuse to let off and the players know what it takes to win. The worry is Chelsea haven't kept a clean sheet in their last five games and the FA Cup showdown with Manchester United on Monday.
Antonio Valencia (-). Three clean sheets and two assists in his last four games. The concerns are United play important games on Monday and Thursday, and they will be without target man Zlatan for the next two league games. Two Double Gameweeks to come later this season.
⚽️ Valencia is averaging 7 points in his last 4 games.
*UPDATE March 16: Middlesbrough sacked manager Aitor Karanka today. Boro players could show a response to prove the manager was the problem which adds some concern for Man United.
Snodgrass to King or Son
Robert Snodgrass (1PT). Benched. Like Brunt, there is no rush to sell him with a £0.1m price buffer.
Joshua King (18PTS). Hat-trick. Great home fixture versus Swansea.
Heung-Min Son (-). Son is dependent on the overall transfer plan. To free up funds for big hitters such as Hazard, Sanchez and Aguero, we could bring in a lower-priced replacement for Snoddy.
Mané to Sanchez or Hazard.
Sadio Mané (2PTS). Blanked. Opponents like Burnley make it difficult for Liverpool because they sit deep, but Manchester City love to attack! Are Liverpool saving it for GW29?
Alexis Sanchez (-). Bagged a goal and an assist in the FA Cup. No midweek games which means he will have full rest ahead of GW29.
Eden Hazard (-). Hazard looks unstoppable blowing by players with ease. Big game on Monday. Not risking early transfers after Kane's injury.
*UPDATE March 18: Rumors that Hazard has not traveled to Stoke. Some are saying he suffered a muscle injury and Belgium was informed of it. Unsure if he will miss international duty.
Kane to Gabbiadini, Deeney, Llorente.
Harry Kane (-). Nasty ankle injury in the FA Cup could rule him out for a long spell.
Manolo Gabbiadini (-). Some players need time to adapt to the Premier League. Then there's Gabbi who's taken England by storm. The concern is a tough away trip to Spurs next. The positive is two decent home games against Bournemouth and Crystal Palace.
Troy Deeney (-). Not easy to pick players this week because everyone was off! Deeney is in top form with 5 goals in his last 6 games. Crystal Palace, Sunderland and West Brom next.
Fernando Llorente (1PT). A top pick for GW28 subbed before halftime with injury. It's nearly impossible to continue playing after a dead leg because the muscle is restricted. It feels like a big knot in your muscle and it's painful. Frustrating because you usually make a full recovery a few days later!
No confirmed transfers yet. We could go for any combination above or a new plan.
*UPDATE March 12: Leaning toward keeping Mané against a tired Man City after their midweek trip to France. Man City are the perfect match for Liverpool's counter-pressing style. This would allow us to keep a strong Power 7 at the expense of the bench with Sanchez replacing Kane in our attack (Snodgrass out).
*UPDATE March 14: Transfers confirmed! Snodgrass and Kane out, Sanchez and Barnes in.

*Stay tuned to this blog. We'll post transfers and updates here or in the comments section.
---
FPL GW29

top cheats.
Kane injury.
Harry Kane lasted just seven minutes in the FA Cup match against Millwall. He twisted his ankle like he did earlier in the season, and he missed two months then! 🙁
The cheats below were written before Kane's injury. We're leaving them in to show how our plan will change with the new information. We may wait it out so we have a clear mind before making a decision that could impact the rest of our season.
Starting lineup vs. bench.
Since we kept key players during the blank, they now step in while our weak links drop to the bench. Transfers are optional this week with a starting lineup already set. Should we go for a combination of the plans above for a hit, or bank a free transfer so we have 2FTs next week?
⚽️ Power 7: Kane, Lukaku, Costa, Alli, Sterling, Sigurdsson, Mané

Price buffer.
As an added bonus, our doubtful players can drop £0.1m in price (CP) without it affecting their Selling Price (SP). This is important because it allows us to watch more games before making a decision.

---

Green Lights
red flags.
Green Light: Joshua King (18PTS). HAT-TRICK! King destroyed West Ham and rewarded FPL managers who gambled on him GW28. But it could've been more! King also missed from the spot and Bournemouth were awarded a second penalty which means King could've potentially scored five goals! One positive is he has Swansea at home next. A negative is Bournemouth have three difficult away games in their next four: Southampton (A), Liverpool (A), Chelsea (H), Spurs (A). At the very least, King makes for an excellent two-week punt GW28-GW29. Congrats to those who scouted him early. 👏
⚽️ King has now scored seven goals in his last five games.
Green Light: Heung-Min Son (-). Led the line in the absence of Kane and smashed his way into our Watchlist with a hat-trick and an assist in the FA Cup. The only concern is whether Pochettino will continue with Son up front or give Janssen a chance.
Green Light: Gylfi Sigurdsson (7PTS). Swansea play Bournemouth who are coming off a big win over West Ham. Both teams will be going for it as neither is safe from relegation. With just three points separating them in the standings, we could see some goals. Bournemouth have conceded 13 goals in their last 5 games.
Green Light: Leighton Baines (1PT). Ignore the yellow from FPL. Baines is a top defender pick at home versus Hull. Two-goal hero Oumar Niasse is on loan from Everton which means he is unavailable.
Red Flag: Chris Brunt (1PT). Benched, West Brom are in a bad run of form and their fixtures are red.
Red Flag: Robert Snodgrass (1PT). Dropped by Bilic. West Ham have many attacking options such as Lanzini, Ayew, Antonio, Feghouli and Carroll. It won't be easy for him to break back into the starting eleven. If he does, West Ham have favorable fixtures against Leicester (H) and Hull (A).
Red Flag: Philippe Coutinho (1PT). One of his worst games in a Liverpool shirt which led Klopp to yank him at 59 minutes. Coutinho started the season so well, but hasn't been the same since the ankle injury. Did he clear the 60-minute mark?
---
Players to Watch.
Dele Alli and Christian Eriksen. Both pitched in with goals and assists in the 6-0 FA Cup win. Can Spurs continue their excellent run of form without Kane?
Raheem Sterling and Sergio Aguero. Strong picks for GW29. Midweek Champions League adds some concern over injury, fatigue and rotation.
Eden Hazard and Diego Costa. Crucial FA Cup clash with Man United on Monday. Tricky away trip to Stoke followed by Crystal Palace at home.
---
Price

rise and drop.
Here are our best price change predictions ahead of GW29!
Possible Price Rise: –
Possible Price Drop: –
Watchlist: Valencia, Alonso, Hazard, Sanchez, King, Son, Deeney, Gabbiadini, Llorente, Aguero
---
Captain.
? is set as captain at the moment, but we could make an impulse switch to ? before deadline.
Final GW29: http://upper90studios.com/2016-17-fpl-gw29-final-team.png
Stay up-to-date with our last-minute transfers and captain choice on Twitter or Facebook.
---
3 Mistakes by @OfficialFPL That Will Hurt You
1. Leighton Baines. The official Fantasy Premier League website has either missed or ignored Ronald Koeman's last two press conferences in which he mentioned Baines is available for GW29. Baines is a top defender pick at home versus Hull City.
FPL managers affected: 30,984 – Transfers out (round)
2. Fernando Llorente. Normally, a dead leg takes just a few days to recover. The official FPL website is notoriously slow to update injuries, in this case leading to thousands of managers selling Llorente, a top forward pick against Bournemouth. The Cherries have conceded 13 goals in their last 5 games.
FPL managers affected: 80,591 – Transfers out (round)
3. Oumar Niasse. Two-goal hero Niasse is unavailable to play against his parent club Everton. The official website took almost a full day before making him ineligible to play GW29. Thousands brought him thinking he was available and suddenly found a red flag next to his name.
FPL managers affected: 2,471 – Transfers in (round)
Total FPL managers affected: 114,046
How do you prevent @FPLOfficial from hurting your overall rank? Do your own research before confirming your transfers. For a trusted source on injuries, we recommend @BenDinnery 😷
---
U90
mini league.
Rank
Team & Manager

Round Score

Total Points

1
CheCheese LC
Anuwat Vaewraveewong
71
1621
2
Best in world
David Nicholson
51
1616
3
Nyoritis FC
Oliver Wanyama
62
1593
4
Santa Fe Cockroaches
Mick Jones
30
1583
5
Bells Ballers
Matthew Bell
40
1582
6
Kiazan FC
carl Williams
50
1571
7
KDBinho
Adnan Hajrulahovič
46
1568
8
The Brew Crew
Calamity Jane
20
1557
9
Kejriwal ke namune
The One
51
1549
10
slap me, slap me
Ustaz Kedir
81
1547
---
Fantasy Premier League
strategy.
For the past 9 years, our team has finished in the top 1-2% of all players. 2014-15 was our best finish ever: Overall rank 13,126, top 0.4%. Our strategy is risky. We start slow and build team value by making 1-3 transfers each week. We save on goalkeepers and defenders and load up with expensive midfielders and forwards. By January, we can stack the full team with the most valuable players and come from behind to pull into the top 1-2% of all managers. See our previous finishes HERE.
Stay ahead of your competitors! Don't forget to subscribe to our email list at the top right of the page. We'll send you our weekly team prediction and best tips which you can use to tweak your team. Stay up-to-date with our last-minute transfers and captain choice on Twitter or Facebook.
---
Rate My Team.
Harry Kane injury! Best forward replacements revealed. Alexis Sanchez in? Leave us a comment and let's rate your GW29 team.
Good luck!
-Bruno