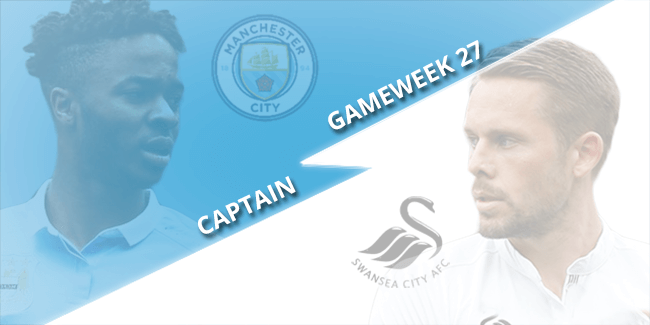 GW26 Points: 77PTS! Team Value: £106.4m! Sterling or Sigurdsson captain? Two transfers on Saturday to beat the price changes! Plus green lights red flags, and our top FPL tips for GW27.
FANTASY PREMIER LEAGUE TEAM TIPS FOR GW27
FPL

GW26 Review
GW26: 77PTS! (AVG: 45PTS). Team Value: £106.4m! Solid green arrows with all the hits out of the way for the upcoming blanks! Does Manchester City have a Double Gameweek?
Dynamic planning.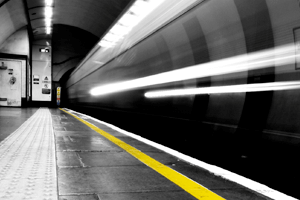 One of our weaknesses in FPL is underplanning. Things can change quickly, so we prefer to focus on the short term and only glance at the long-term for potential roadblocks. But we did look ahead in our plan to drop Sanchez and Ibra early so we could have the ideal team for the blanks. Captaining Lukaku GW24 and Sterling GW25 allowed us to not just keep pace, but actually make up ground despite 7 transfers and a combined -16 hit! With all the hits out of the way, we can now make small tweaks for GW27 and GW28.
⚽️ If you know what to do today, then go do it and make adjustments after.

---
The Good.
Harry Kane (20PTS). HAT-TRICK! Another top performance putting up huge numbers. Three goals and an assist for Alli against a Stoke side that was more interested in injuring Spurs players than playing actual football. A comprehensive 4-0 win will give them a lift for Everton GW27.
⚽️ Kane has now scored 20+ goals in all competitions in his last 3 seasons.

Romelu Lukaku (12PTS, captain). Not his best game, but when he was one-on-one with the defender there was only one winner. Unstoppable at times, Lukaku is now Everton's joint highest-goal scorer in the Premier League tied with Duncan Ferguson at 60 goals. Phenomenal for a 23 year-old! 💪
⚽️ No player has scored more league goals this season than Lukaku (17).

Seamus Coleman (12PTS). A clean sheet, assist and maximum bonus points! Coleman is the ideal defender in FPL because of his dangerous runs and crosses into the box. Everton's counter-attacking style and Lukaku's form increase his chances. Once again, doubling up on Everton defenders worked brilliantly as Coleman and Baines combined for 20pts, but what do we do with Spurs away next?
⚽️ Coleman has one goal, four assists and five clean sheets since GW20.

Other Standouts: Leighton Baines (6PTS), Dele Alli (8PTS), Eden Hazard (5PTS), Diego Costa (6PTS)
---
The Bad.
Marcos Alonso (2PTS). Is anyone pointing at the referee for the Swansea goal? One minute of added time and the ref awarded Swansea a free kick instead of blowing the whistle! 😡 Siggy showed no mercy which means Chelsea have now failed to keep a clean sheet in their last four games. Nothing came off for Alonso on the day, but Swansea did brilliantly to shut him down.
Matt Phillips (0PTS). First it was Daniels, then Friend, and now Phillips with a surprise injury! We were counting on him for GW28 so this is a massive blow. Phillips is set for a scan on Wednesday, but a hamstring strain could be anywhere from 10 days to 4 weeks. Is it worth keeping him around?
GW26 Points.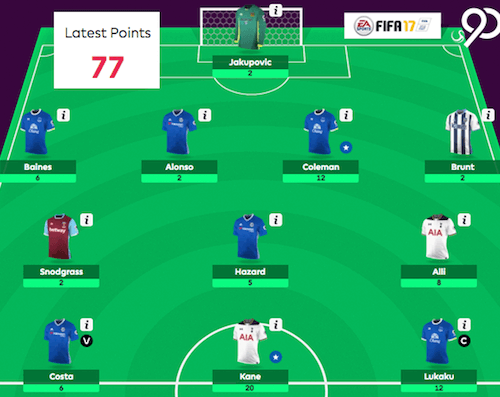 ---
FPL GW27

Team
Transfers: 2 (No hit)
Transfers OUT: Alonso, Phillips ❌
Transfers IN: Mawson, Sigurdsson ✅
Final GW27 Team: http://upper90studios.com/2016-17-fpl-gw27-final-team.png
Two transfers on a Saturday with two games to come and a full week to sweat out possible injuries!
Alonso to Mawson
Marcos Alonso (2PTS). The last time we sold Alonso it backfired spectacularly! When premium FPL defenders don't deliver consistently, we get the urge to invest those funds in other positions. The positive for Alonso is Antonio will miss out through suspension. The negative is Alonso's chances decrease if Andy Carrol is fit – Chelsea looked vulnerable from set pieces against Swansea. No clean sheets in his last four games gives us just enough false sense of security to sell him! 🙂
Alfie Mawson (1PT). Swansea did their best, but Chelsea were just too good on the day. Admittedly, we don't have the best read on Mawson just yet, so we're counting on Swansea's form and fixtures to pull us through. Other positives are Burnley will miss striker Ashley Barnes through suspension and Mawson scored twice in his last two games at the Liberty Stadium.
⚽️ Mawson is averaging 11.5 points in his last two home games.
Phillips to Sigurdsson
Matt Phillips (0PTS). There is no way of knowing if he will be fit for GW27, but even if he is, his form isn't the best. Phillips was subbed at 66 minutes in his last game and did not look happy. We acted quickly because we couldn't see a future for Phillips in our team with West Brom's nightmare run of fixtures. 😳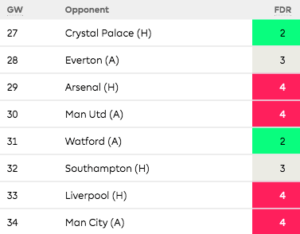 Gylfi Sigurdsson (5PTS). Like most Swansea players, Siggy barely had a touch against Chelsea. But when he did, he made it count. Another brilliant free kick which Llorente buried with a towering header. Swansea's next four games give them a real chance at escaping relegation: Burnley (H), Hull City (A), Bournemouth (A), Middlesbrough (H). Who needs loyalty in FPL? Swansea is now our favorite team.
⚽️ Sigurdsson has 3 goals and 3 assists in his last 6 games.
*Stay tuned to this blog. We'll post transfers and updates here or in the comments section.
---
FPL GW27

top cheats.
Early Transfer Strategy.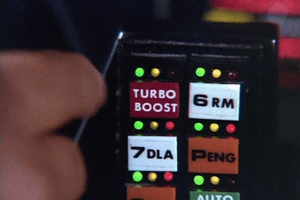 It feels like more and more FPL accounts and their followers are testing out the early transfer cheat to beat price changes and maximize team value. A key reason for our success over the past 9 seasons!
We could cry about it, or we could Turbo Boost over the top Knight Rider style. A few weeks ago, we made four transfers on a Saturday, and we followed it up with another two last night! Yes, some of our players have yet to play on Sunday and there's a game on Monday. But we refuse to get beaten at our own game.
⚽️ Team Value is a firm £106.4m despite selling high profit players.
Blank GW28.
Due to a conflict with the FA Cup, ten teams have a confirmed blank GW28! ⛔
Chelsea vs. Watford
Arsenal vs. Leicester
Crystal Palace vs. Tottenham
Southampton vs. Man United
Middlesbrough vs. Sunderland
Players from those teams will score 0pts GW28, so it's smart to plan ahead. A fair strategy is to bring in enough cover while keeping key players for GW29 and after.
Double Gameweek 27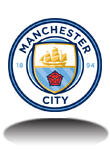 Depending on the outcome of their FA Cup replay, Manchester City could have the first Double Gameweek of the season on GW27! If Man City win, they could face Sunderland away March 5th and Stoke at home on the 8th. If they lose, City would play Sunderland GW27 and be available for GW28 as they'd be out of the FA Cup.
This is an unexpected twist to the season which could be crucial for players like De Bruyne, Sterling and Aguero. Stoke City would also benefit from a DGW27 giving Grant a chance to end his run in goal with a bang as Butland edges closer to a return. Other key players for Stoke are Pieters, Arnautovic and Crouch.
NOTE: Thanks @reddevil for pointing out that whether Man City win or lose on Wednesday, they will play two games by the time GW29 comes around. 👍
*UPDATE 3/1: It's official! Man City and Stoke have a Double Gameweek 27. Both sides will blank GW28.
---

Green Lights
red flags.
Green Light: Raheem Sterling. Showing more composure in front of goal this season. 9 goals and 11 assists is a fantastic return for a winger and we're in February! UPDATE: Two more assists in the FA Cup on Wednesday.
Green Light: Eden Hazard. Fantastic against Swansea and unlucky not to score. Set up Costa with an assist after brilliant work on the left. 10pts in the return fixture against West Ham.
Green Light: Harry Kane. Two hat-tricks in 7 days! When Spurs are on, they're unstoppable. With the exception of a blank GW28, their fixture list is excellent.
Green Light: Sergio Aguero. Top pick this week after two goals and an assist in the FA Cup replay. The clincher is Man City now have a Double Gameweek GW27! With careful planning, Man City's blank GW28 shouldn't be an issue.
Red Flag: Coming soon…
---
Players to Watch.
Marcos Alonso (2PTS). Not enough of his typical runs into the box and we can't remember a single shot on goal. To be fair, Swansea were set up to defend and nick something at the other end. West Ham might be more vulnerable defensively, so selling him now is a big risk. Blank GW28.
Robert Snodgrass (2PTS). A poor game by his standards. His set piece delivery was off and he looked lost in the #10 role. To make things worse, Andre Ayew came on in his place and scored a crucial goal. If it wasn't for Antonio's red card, would Snoddy start GW27?
Chris Brunt (2PTS). Two assists stolen from him in the last two weeks! These strange decisions no longer affect us mentally because we unfollowed @OfficialFPL on Twitter at the start of 2017. Green arrows ever since! Brunt has a great home fixture against Crystal Palace, then things turn for the worse.
---
Price

rise and drop.
Here are our best price change predictions ahead of GW27!
Possible Price Rise: Sigurdsson, Mané, Pedro, Sterling, Kane
Possible Price Drop: Phillips, Jesus, Antonio
Watchlist: Mané, Eriksen, Aguero
---
Captain.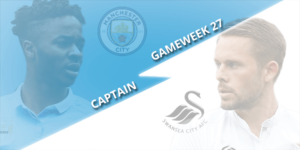 Sterling vs. Sigurdsson. If Sterling has a Double Gameweek, it's an obvious choice on paper. However, DGWs come in quick succession with little rest between games. This increases the risk of rotation, especially with Pep Guardiola and Man City's participation in the Champions League. Another concern is we have seen players coast through both games knowing they have less recovery time.
Sigurdsson is in excellent form, Swansea are on the rise and they tend to raise their game in front of the home fans. Who would you choose?
Raheem Sterling is set as captain at the moment, but we could make an impulse switch to Hazard before deadline.
Final GW27: http://upper90studios.com/2016-17-fpl-gw27-final-team.png
Stay up-to-date with our last-minute transfers and captain choice on Twitter or Facebook.
---
U90
mini league.
Rank
Team & Manager

Round Score

Total Points

1
CheCheese LC
Anuwat Vaewraveewong
68
1505
2
Santa Fe Cockroaches
Mick Jones
74
1499
3
Nyoritis FC
Oliver Wanyama
69
1485
4
Best in world
David Nicholson
87
1477
5
The Brew Crew
Calamity Jane
38
1474
6
Bells Ballers
Matthew Bell
89
1471
7
KDBinho
Adnan Hajrulahovič
73
1470
8
Kejriwal ke namune
The One
54
1449
9
Jwvak
Kamin Tohari
37
1446
10
magpie36
Peter Kidd
69
1436
---
Fantasy Premier League
strategy.
For the past 9 years, our team has finished in the top 1-2% of all players. 2014-15 was our best finish ever: Overall rank 13,126, top 0.4%. Our strategy is risky. We start slow and build team value by making 1-3 transfers each week. We save on goalkeepers and defenders and load up with expensive midfielders and forwards. By January, we can stack the full team with the most valuable players and come from behind to pull into the top 1-2% of all managers. See our previous finishes HERE.
Stay ahead of your competitors! Don't forget to subscribe to our email list at the top right of the page. We'll send you our weekly team prediction and best tips which you can use to tweak your team. Stay up-to-date with our last-minute transfers and captain choice on Twitter or Facebook.
---
Rate My Team.
Sterling or Sigurdsson captain? Two transfers on Saturday to beat the price changes and Double Gameweek for Manchester City. Leave us a comment and let's rate your GW27 team.
Good luck!
-Bruno