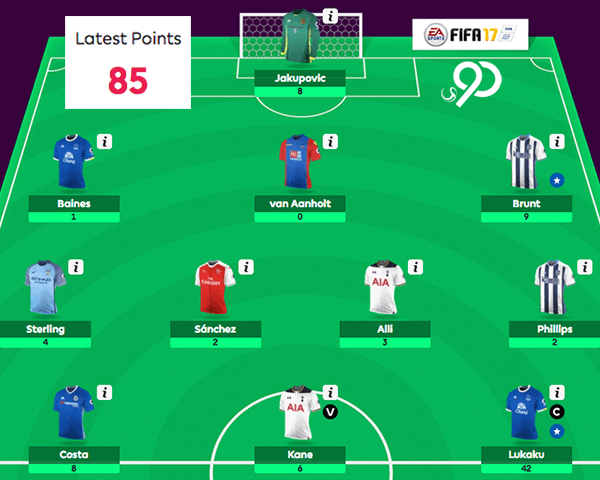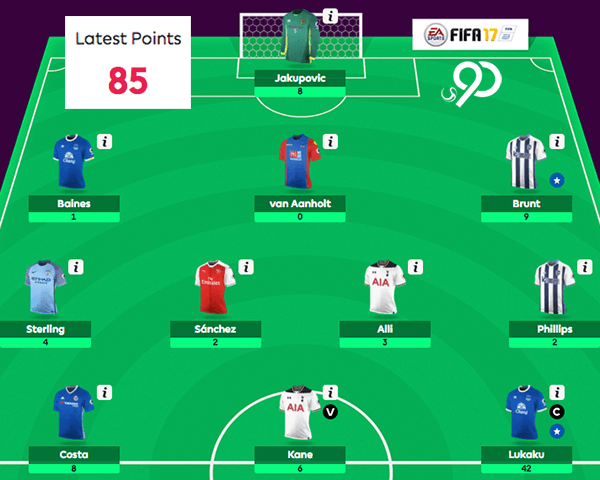 GW24 Points: 85PTS! Team Value: £105.7m! Lukaku captain! Sanchez out, Hazard in? Four transfers on Saturday to beat price changes. Plus green lights red flags, and our top FPL tips for GW25.
FANTASY PREMIER LEAGUE TEAM TIPS FOR GW25
FPL

GW24 Review
GW24: 85PTS! (AVG: 51PTS). Team Value: £105.7m! Three transfers last week and four more this week! Team Value hanging strong despite selling big hitters.
Since the start of 2017, Upper 90 Studios overall rank has climbed from 1,280,553 to 572,898. 🙂
Clear instinct.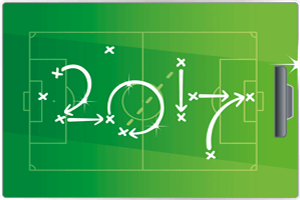 Our New Year's FPL resolution was to continue trusting our gut despite the crushing results. Things had to turn at some point! Instinct is the most important tool to make decisions. We watch games and predict which players and teams have the best points-scoring potential. But why is our instinct more clear in 2017 than in the first half of the season? Being overwhelmed by too much noise may cause a confused instinct – the last thing we need before clicking the 'confirm' button.
Shutting off distractions as well as having the freedom to keep key transfers in our back pocket is giving interesting results. The choice to not disclose our full team and transfers every single week has produced big green arrows. We can't ignore this and will continue testing. FPL requires mental strength to make difficult decisions. When we feel weak, it's harder to take the plunge.
⚽️ Trust your instinct when the signals are loud and clear.

---
The Good.
Romelu Lukaku (42PTS, captain). FOUR GOALS! The last-minute decision to sell Ibrahimovic for a -4 hit was a home run. Lukaku was an absolute monster scoring after just 30 seconds and terrorizing Bournemouth defenders for 90 minutes. There were two reasons for the transfer:
The quality crosses Everton attempted against Stoke GW23 from Coleman and Baines.
Bournemouth have been conceding goals for fun. 10 goals against in their previous four games.
We got one right! Lukaku didn't need crosses, he was unstoppable on the counter attack against comical defending from Bournemouth. Countless risky backpasses for Lukaku to intercept. Absolute gifts! 🎁
His big score GW24 doesn't guarantee goals GW25. Everton are stronger at home, but they face a stubborn Middlesbrough defense next. The positive is Everton's counter-attacking style which suits him perfectly, and he scored and assisted in the reverse fixture.
⚽️ Lukaku is now the highest scorer in the Premier League with 16 goals.

Other Standouts: Chris Brunt (9PTS), Diego Costa (8PTS), Eldin Jakupovic (8PTS)
---
The Bad.
Patrick van Aanholt (0PTS). We were so confident van Aanholt would be up for it against his former club! Instead, PVA was caught in two minds neither attacking nor defending. Crystal Palace came in on a high after their first win under Big Sam, but they left with a crushing 4-0 defeat. Sunderland making a lot of people eat their words, including us. Apologies for those who followed our lead on this one. 🙁
Midfielders Blank.
Sanchez, Alli and Phillips blanked for us. Other midfielders who disappointed on Saturday include Coutinho, Firmino, Mané, Eriksen, Antonio, Ozil, Zaha, Walcott, De Bruyne. ❌
---
FPL GW25

Team
Transfers: 4 (-12 hit)
Transfers OUT: van Aanholt, Friend, Sanchez, Davies ❌
Transfers IN: Alonso, Coleman, Hazard, Snodgrass ✅
Final GW25 Team: http://upper90studios.com/2016-17-fpl-gw25-final-team.png
Four transfers on a Saturday with games on Sunday and a full week to sweat out possible injuries!
van Aanholt to Alonso
van Aanholt (0PTS). His debut in our team was so ridiculous we refuse to give him a second chance.
Marcos Alonso (8PTS). A winger listed as a defender in FPL who spends more time in the box than the Chelsea forwards. Matic and Kante are a wall shielding the defense. No blank GW26.
Friend to Coleman
George Friend (0PTS). Injured, again.
Seamus Coleman (4PTS). A regular in our team last season who failed to deliver on his promise in FPL. Makes dangerous runs into the box and pitches in with goals and assists. Great target man in Lukaku and no blanks GW26 or GW28.
Sanchez to Hazard
Alexis Sanchez (2PTS). His worst ever game in an Arsenal shirt. It's like the negative energy around him has finally crushed his spirit. His passing was off and he never looked a threat. Hull at home next is a great fixture on paper, but Hull are coming off back-to-back clean sheets against United and Liverpool. Another factor to consider is his price which is in danger of collapsing. Even if he scores against Hull GW25, his price will continue to fall because he has a blank GW26.
Eden Hazard (11PTS). Ended the careers of a few Arsenal defenders with that incredible solo run and finish. One goal and maximum bonus points! Rumors Hazard has been playing through the pain barrier and his unwillingness to shoot on goal kept us away. But we can't resist! 😎
Davies to Snodgrass
Tom Davies (0PTS). Benched for McCarthy, Gueye is back from AFCON. Worried he could be a rotation risk with blank Gameweeks in the horizon when the bench plays a crucial role. Another reason for selling him was we couldn't make a move for another Everton player as we had too many of their players. He was always losing out to Baines, Coleman and Lukaku.
Robert Snodgrass (5PTS). Excellent delivery and you can't ask for better targets in Andy Carroll and Michail Antonio.
13 out of 15 players in our team have an away fixture this week.
*Stay tuned to this blog. We'll post transfers and updates here or in the comments section.
---
FPL GW25

top cheats.
Early Transfers.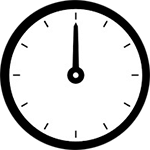 How do we justify a -12 hit so early? With the available funds, our ideal team requires four transfers. We can either go for it all at once now, or spread it out over two weeks. If we move now, we can catch all the price changes and push the funds to the limit with £0.0m in the bank.
If we spread it out, could we pull it off with a -8 hit? Two transfers now (-4 hit) and two transfers next week? No. Price changes mean we won't be able to afford the last two players without three transfers next week (-8 hit) resulting in the same -12 hit total. It also forces us to downgrade a player while missing out on price changes!
In this case, making all the transfers now makes more sense than spreading it out over two weeks. We're also using all the available funds to strengthen every position in the squad except backup goalkeeper. Having a deeper bench can be crucial as we push into February.
A -12 transfer hit usually doesn't pay off straight away, so we must be patient and judge it over the next 2-3 games. We've now made 7 transfers in the last two Gameweeks without a Wildcard! 😳
⚽️ Being too aggressive with multiple transfer hits early in the week can backfire.
Blank GW26.
Due to a conflict with the League Cup final, four teams have a confirmed blank GW26. ⛔
Manchester United
Manchester City
Southampton
Arsenal
This means players from those teams will score 0pts GW26. Should we stack our entire team with players who will play? No, although it's almost starting to look like that was the reason for selling Ibra and Sanchez! In this case, it was a coincidence. 😉
---
Fixture Difficulty Cheat Sheet
2016-17 Fantasy Premier League Fixture Difficulty Cheat Sheet GW21-GW28
Tips on how to use it: http://upper90studios.com/2016-17-fantasy-premier-league-fixture-difficulty-cheat-sheet-gw21-gw28/
Download

full size .png!
Download
---

Green Lights
red flags.
Green Light: Gabriel Jesus (13PTS). Two crucial goals to win a difficult game for Man City. Works hard and has the right kind of attacking players to support him in Silva, De Bruyne, Sterling and Sane. The one negative is the blank GW26, but it could be worth a gamble with the right planning.
Green Light: Gylfi Sigurdsson (6PTS). Not his best game, but he still scored and hit the post! Siggy is a great pick for home games GW25 and GW27 with a tough trip to Chelsea sandwiched between. If Leicester don't wake up and realize they're in a relegation battle, Siggy will be there to take advantage.
Green Light: Alonso, Hazard, Kane, Costa, Lukaku
Red Flag: Sergio Aguero (1PT). Benched for the second consecutive game and came on for the dreaded 1-point cameo. Unlike Jesus, he couldn't put away a clear chance near the end. Rotation risk.
Red Flag: Paul Pogba (2PTS). Sold him for Sterling GW24. In the last few games, we've seen Pogba drop deep to accommodate Rooney and Fellaini which pushes him away from the points. He does get one or two opportunities every game, but they're just not going in and there are better options for the price.
Red Flag: Liverpool attackers.
---
Players to Watch.
Lamine Koné (13PTS). Big fans of Koné as a defender, but it hasn't translated to FPL. A hard-fought draw against Spurs and huge win over Palace, yet Sunderland are still bottom of the table. Koné is strong defensively and can contribute goals from set pieces as he showed when he scored twice in one game late last season. Sunderland must build on this momentum, but they will be tested by Everton and Man City in two of their next three games.
Robert Snodgrass (5PTS). Assist from a corner. The positive is Snoddy is on corner kick duty, the negative is he may split free kicks and penalties with Noble for now. Should be fired up for his home debut GW25 and no blanks GW26 or GW28.
Raheem Sterling (4PTS). Drives straight at defenders with no fear. Provided the assist for Jesus's first goal and put in dangerous crosses throughout. The concern is he's off GW26, so plan accordingly. Up next is Bournemouth who conceded six against Everton.
⚽️ Sterling has 6 goals and 1 assist in 4 appearances versus Bournemouth including a hat trick.
Zlatan Ibrahimovic (6PTS). United played an excellent counter-attacking game putting 3 past Leicester. The worry is it was Leicester who can't wait to return to the Championship! Watford at home next won't be easy, but Ibra can deliver even when the team doesn't play well. Difficult decision with so many options emerging in the forwards position. United have a blank GW26.
---
Price

rise and drop.
Here are our best price change predictions ahead of GW25!
Possible Price Rise: Alonso, Coleman, Hazard, Sigurdsson, Costa, Lukaku, Jesus
Possible Price Drop: Lallana
Watchlist: Walker, Antonio, Sigurdsson, Jesus
---
Captain.
Raheem Sterling is set as captain at the moment, but we could make an impulse switch to Hazard before deadline.
Final GW25 Team: http://upper90studios.com/2016-17-fpl-gw25-final-team.png
Stay up-to-date with our last-minute transfers and captain choice on Twitter or Facebook.
---
U90
mini league.
Rank
Team & Manager

Round Score

Total Points

1
The Brew Crew
Calamity Jane
73
1398
2
CheCheese LC
Anuwat Vaewraveewong
67
1386
3
Santa Fe Cockroaches
Mick Jones
54
1368
4
Nyoritis FC
Oliver Wanyama
57
1359
5
Jwvak
Kamin Tohari
70
1352
6
KDBinho
Adnan Hajrulahovič
89
1343
7
Best in world
David Nicholson
72
1332
8
Kejriwal ke namune
The One
92
1329
9
Bells Ballers
Matthew Bell
57
1326
10
NiLGiRi BoYs
Sooraj K
71
1323
---
Fantasy Premier League
strategy.
For the past 9 years, our team has finished in the top 1-2% of all players. 2014-15 was our best finish ever: Overall rank 13,126, top 0.4%. Our strategy is risky. We start slow and build team value by making 1-3 transfers each week. We save on goalkeepers and defenders and load up with expensive midfielders and forwards. By January, we can stack the full team with the most valuable players and come from behind to pull into the top 1-2% of all managers. See our previous finishes HERE.
Stay ahead of your competitors! Don't forget to subscribe to our email list at the top right of the page. We'll send you our weekly team prediction and best tips which you can use to tweak your team. Stay up-to-date with our last-minute transfers and captain choice on Twitter or Facebook.
---
Rate My Team.
Two more big hitters out! Zlatan Ibrahimovic last week and now Alexis Sanchez. Four transfers to beat the price changes! Leave us a comment and let's rate your GW25 team.
Good luck!
-Bruno