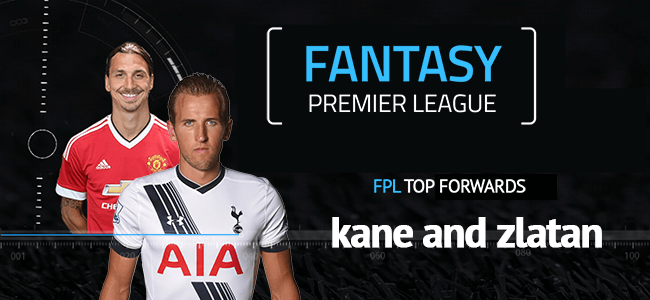 GW21 Points: 75PTS! Team Value: £105.0m! Harry Kane and Zlatan Ibrahimovic are flying! 👌Best forwards in FPL? Team tactics and analysis. Plus green lights red flags, and our top FPL tips for GW22.
FANTASY PREMIER LEAGUE TEAM TIPS FOR GW22
FPL

GW21 Review
GW21: 75PTS! (AVG: 56PTS). Team Value: £105.0m! Big points, team value on the rise! Let's build off the Wildcard momentum and continue the push up the charts.
Upper 90 Studios with three consecutive green arrows! 🙂
Building momentum.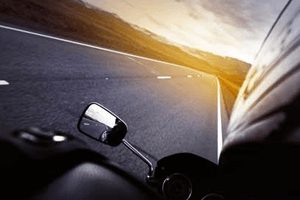 When struggling to get the wheels turning in the right direction, the most important thing is to not give up. Sometimes it works to fix the small problems first. Other times, we tackle the biggest challenges for maximum effect. Always keep moving forward with short boosts or big leaps for a successful long-term strategy. Eventually, the tide will shift and the luck will go your way with green arrows on the horizon.
⚽️ To build confidence, enjoy the small victories.

---
The Good.
Harry Kane (17PTS). HAT-TRICK! We dropped Diego Costa ahead of Spurs versus Chelsea and never looked back. Kane reversed roles with Alli, finding pockets of space behind defenders as they focused on Dele. Even though West Brom were short a few key players on defense, it doesn't take away from a commanding performance by Spurs. Kane scored three, but it could've been five or six! 😳
⚽️ Kane has scored 6 goals in his last 4 games in the league.

Zlatan Ibrahimovic (14PTS). Captain! Big risk to captain Ibra as he was listed at 75% with illness, but the big man came through with yet another crucial goal. No forward is in better form with 10 goals in his last 11 games in the league. United nearly paid for missing early chances and Liverpool were the better team overall. But goals are what counts and Zlatan is clinical when it matters. 🔥
⚽️ Ibrahimovic is now the second highest scorer in FPL with 130 points.

Other Standouts: Alexis Sanchez (11PTS), George Friend (6PTS), Leighton Baines (6PTS), Dele Alli (6PTS)
---
The Bad.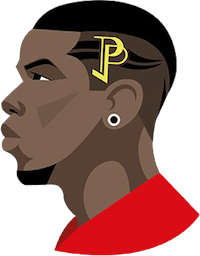 Paul Pogba (2PTS). After becoming the first ever footballer to earn a Twitter Emoji, Pogba had a nightmare against Liverpool. He was guilty of numerous mistakes including a handball for the penalty that nearly cost United the three points. Mourinho took off Carrick when chasing a goal which put Pogba in a deeper role. Not what we want to see from a midfielder in FPL! 😡
Others. Hard to pick out other poor performers this week. We could look at Daniels (1PT), but Bournemouth were reshuffling their defense with the Francis red card suspension. Giroud (5PTS) battled through an ankle knock to score and was subbed off at 59 minutes missing out on the extra point by one minute! Worthy of noting, Arsenal did not play well despite the 4-0 scoreline.
---
FPL GW22

Team
Transfers: 1
Transfers OUT: Aké ❌
Transfers IN: Yoshida ✅
Final GW22 Team: Coming soon…
*UPDATE Jan 15: Considering keeping Pogba. He'll be hurt by the criticism from the Liverpool game and will be extra motivated against Stoke. If his price drops, we have an extra £0.1m buffer. We're also coming off our two highest scores of the season.
*UPDATE Jan 16: Giroud's ankle injury is minor and he should be fit for GW22. He's a top pick at home versus Burnley, so we are keeping him. We may now bank the free transfer, or make a move on Aké. EDIT: Decided to fix the Aké issue on the 16th and his price dropped two days later.
😷 For the latest on injuries, a trusted source is @BenDinnery on Twitter.
Aké to Yoshida
Nathan Aké (0PTS). A secret weapon at Bournemouth! Probably won't start regularly at Chelsea and his price is dropping quickly. Might as well deal with it now before it affects our team value.
Maya Yoshida (1PT). Jose Fonte has been frozen out of the team since handing in a transfer request which should give Yoshida consistent starts. The negative is Southampton have been shaky defensively. The positive is they have a good chance to bounce back with favorable fixtures.
*Stay tuned to this blog. We'll post transfers and updates here or in the comments section.
---
FPL GW22

top cheats.
Team Tactics.
Liverpool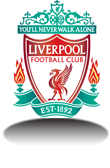 Bad news for Coutinho (1PT) owners as he could only make the bench against United. We noted in last week's post that it might be a bit too soon, but over 125,000 managers brought him in! Players fresh off injury can lack match rhythm, so we prefer to assess them after one or two full games. Clyne (0PTS) and Matip (0PTS) were other notable absentees. Clyne missed out with a rib injury and Matip didn't get clearance from FIFA over AFCON.
Liverpool must now travel for an FA Cup replay on the 17th, two days after United. Liverpool were the better team against United, especially in the midfield where they dominated for long spells. If you've been patient enough to hold onto Liverpool players, maybe now is the time to reap the rewards similar to Chelsea against Leicester.
Manchester City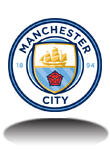 Demolished 4-0 by Everton, Guardiola's biggest ever league defeat! Huge blow to Fantasy managers with De Bruyne (2PTS), Sterling (2PTS) or Aguero (2PTS). Kun's ownership has been rapidly climbing. The pressure will be on Man City who are in danger of falling out of the top four. We will know if Pep lost the dressing room because they must bounce back and fight in front of the home fans. If we go by form alone, Spurs will be favorites, but anything can happen this season!
---
Fixture Difficulty Cheat Sheet
2016-17 Fantasy Premier League Fixture Difficulty Cheat Sheet GW21-GW28
Tips on how to use it: http://upper90studios.com/2016-17-fantasy-premier-league-fixture-difficulty-cheat-sheet-gw21-gw28/
Download

full size .png!
Download
---

Green Lights
red flags.
Green Light: Marcos Alonso (21PTS). The Aké effect! Conte's decision to recall Aké from loan sent Alonso into beast mode. 🔥 Two goals and a clean sheet, but it could've been a hat-trick! Chelsea will be tested after GW22, although Hull at home next is another great chance to add to their lead.
Green Light: Philippe Coutinho (1PT). Came off the bench and made an instant impact. Coutinho was unlucky not to bag an assist with his first touch! He's never afraid to shoot and Liverpool played well after a small blip. They now have a midweek FA Cup replay which increases the risk of injuries and fatigue. If rested, Coutinho is a top pick for GW22 at home versus Swansea. 👍
Green Light: Zlatan Ibrahimovic (14PTS, captain). World-class! Zlatan has tied Alan Shearer and Sergio Aguero with 14 goals in his first 20 PL games and will be looking for revenge against Stoke.
Green Light: Romelu Lukaku (5PTS). One goal, but he tried hard to claim the wonder goal from Davies! Everton are back playing a dangerous counter-attacking style which plays to Lukaku's strengths. Everton have a favorable run of fixtures in which to give Lukaku another chance.
Red Flag: Coming soon…
---
Players to Watch.
Nathan Aké (0PTS). GW21 came too early for Aké and Alonso's huge performance should keep him at bay a bit longer. Aké's price could fall £0.1m before deadline, which makes this move easier with a free transfer and more difficult to justify if you don't need a defender in his place GW22. Points over price.
Alexis Sanchez (11PTS). Quiet game when played out wide, sprung to life after Giroud came off. Took his goal well in the striker role, but we didn't like seeing his hissy fit on the bench after being taken off. Wenger had every right to sub him at 4-0 up. Long season!
---
Price

rise and drop.
Here are our best price change predictions ahead of GW22!
Possible Price Rise: Daniels, Alonso, Snodgrass, Pedro, Alli, Kane, Lukaku, Defoe
Possible Price Drop: Ake, Zaha, Costa
Watchlist: Eriksen, Coutinho, Lukaku
---
Captain.
? is set as captain at the moment, but we could make an impulse switch to ? before deadline.
Final GW22 Team: Coming soon…
Stay up-to-date with our last-minute transfers and captain choice on Twitter or Facebook.
---
U90
mini league.
Leaders After Gameweek 21
Rank
Team & Manager

Round Score

Total Points

1
The Brew Crew
Calamity Jane
63
1233
2
CheCheese LC
Anuwat Vaewraveewong
102
1225
3
Nyoritis FC
Oliver Wanyama
102
1217
4
Santa Fe Cockroaches
Mick Jones
91
1211
5
Jwvak
Kamin Tohari
120
1199
6
Bells Ballers
Matthew Bell
62
1198
7
•Gûnñer§•
Ricardo Khalid
94
1188
8
Village Idiots
Zachary Longacre
105
1178
9
Kejriwal ke namune
The One
86
1170
10
magpie36
Peter Kidd
68
1168
---
Fantasy Premier League
strategy.
For the past 9 years, our team has finished in the top 1-2% of all players. 2014-15 was our best finish ever: Overall rank 13,126, top 0.4%. Our strategy is risky. We start slow and build team value by making 1-3 transfers each week. We save on goalkeepers and defenders and load up with expensive midfielders and forwards. By January, we can stack the full team with the most valuable players and come from behind to pull into the top 1-2% of all managers. See our previous finishes HERE.
Stay ahead of your competitors! Don't forget to subscribe to our email list at the top right of the page. We'll send you our weekly team prediction and best tips which you can use to tweak your team. Stay up-to-date with our last-minute transfers and captain choice on Twitter or Facebook.
---
Rate My Team.
Best forwards in FPL, Kane and Zlatan are flying! Time to bet on Liverpool and dump Manchester City players? Leave us a comment and let's rate your GW22 team.
Good luck!
-Bruno