What can fantasy newcomers teach seasoned veterans about FPL? See how one big change in our strategy revealed the solution to an impossible problem for GW4.
FANTASY PREMIER LEAGUE TEAM TIPS FOR GW4
FPL

GW3 Review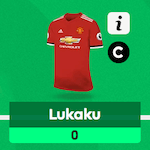 GW3 Points: Staying positive! One thing we can't change in FPL is the past.
"What if we never sold Alonso?"
"What if Walker didn't get a red card?"
"What if our captain didn't miss a penalty?"
No matter how much we plan, sometimes our decisions backfire. But there's no need to beat ourselves up about it. Even though we can't change the past, we can learn from it.
Or as you will see on this post, you can unlearn from it. 🙂
---
The Good.
Huddersfield. Top of the Premier League!* It was a tremendous atmosphere from the home fans who deserved more for their team's first half efforts. They finished goalless against Southampton, but what a change from the boring Manchester City match earlier in the day! 💤
Hard work, neat passing and valiant defending, Huddersfield's exciting football sees them unbeaten and yet to concede a goal after three games. 👏 *Before Manchester United's game.
Zanka (6PTS). Brave performance that limited Southampton to two shots on target. The concerns were tired legs and one or two lapses of concentration in the second half. At this level, teams will punish you.

Aaron Mooy (3PTS). MOTM! Great engine pulling the strings in midfield, knocking the ball around quickly and not afraid to get stuck in. Defenders will find his set piece delivery difficult to cope with.
⚽️ Only five midfielders have more points than Mooy this season: Mkhi, Pogba, Salah, Mané and Eriksen.

Other Standouts: Marcos Alonso (6PTS), Ryan Bertrand (6PTS), Henrikh Mkhitaryan (5PTS)
---
FPL GW4

Team
Toying with the idea of not sharing the team and transfers this week. The Upper 90 Studios team's performance impacts our ability to post new content and rate teams, and it shouldn't be that way.
It's not easy to share our failures! By staying in the comfort zone, we may never experience real change. And change is exactly what we need now.
Big decision going forward. 👇
*Stay tuned to this blog. We'll post transfers and updates here or in the comments section.
---
FPL GW4

top cheats.
What Can Fantasy Newcomers Teach Seasoned Veterans?
In our first ever FPL season back in 2007-08, we finished 20,000 in the Overall Rank – top 1%. That rank was a fantastic achievement, but more importantly, we were having fun. 😎
Is there a key difference between our approach as a newbie and ten years later?
Break the rules.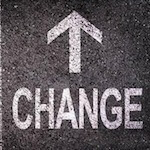 And I don't mean moral rules. I'm talking about rules we form over a long period of time that "force" us to think within a limited set of solutions.
In recent seasons, our ability to solve problems in FPL may have changed. It's become more difficult to break rules because they're engraved into our strategy from a decade of experience.
Newcomers have no set rules to escape! They can make real changes easily instead of feeling forced to remain on a fixed path. Lack of experience gives newcomers a major advantage!
So we break old patterns and think as we did back when we started. 💪
The Challenge.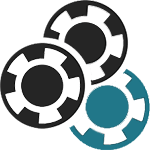 Fantasy Premier League is becoming increasingly more difficult. We're competing against stronger managers armed with more readily-available information.
FPL is constantly changing and aiming to "even out the playing field" with the introduction of chips and pricing experienced managers out of favorite players and formations.
Why are player prices changing at a slower rate this season? 🤔
If our fantasy problem-solving ability declines as knowledge increases, then without years of baggage, newcomers are more willing to break the rules to solve tough problems.
Time for a massive change.
Wildcard.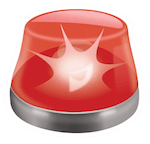 On Sunday night, after everything went wrong for the third consecutive week, we pulled the trigger on the Wildcard. It was an impulse decision, we didn't think it through. 😳 In recent seasons, we would've taken more time to calculate the validity of using the Wildcard.
This time, we "jumped off the cliff then built the wings on the way down."
What we discovered when setting our Wildcard team was that as seasoned veterans, we are bound by rules that control how problems should be solved.
When current solutions aren't working,
We must break rules to solve impossible problems.
The best part about breaking the rules is the feeling of excitement and spontaneity. Repetition of certain behaviors robs us of new experiences and keeps us down.
That's about to change right now! 👍
---
U90
mini league.
Rank
Team & Manager

GW

TOT

1  
cfc
akmal zakwan
64
228
2  
• Time for Salah •
Asad .
50
224
3  
Takin the Mkhitaryan
Jamie Kimmett
68
211
4  
TeamZ
Zeyar Phyo
61
211
5  
J13 Fc
jai future
48
210
6  
Del Bottled It
Andy Beadsley
48
206
7  
Un-tapped XI
Prateek Arora
64
206
8  
Matheo1106
Matheo Capasso
67
205
9  
SteamRoom Fc
Dennis Kaloki
53
205
9  
WHOOP ASS FC
Segaetsho Direng
69
205
---
U90
free bonus.
Subscribe to our email list and receive the 2017-18 Fixture Difficulty Cheat Sheet!
*Click the image below.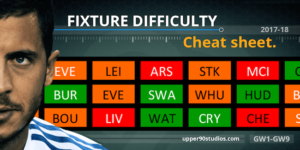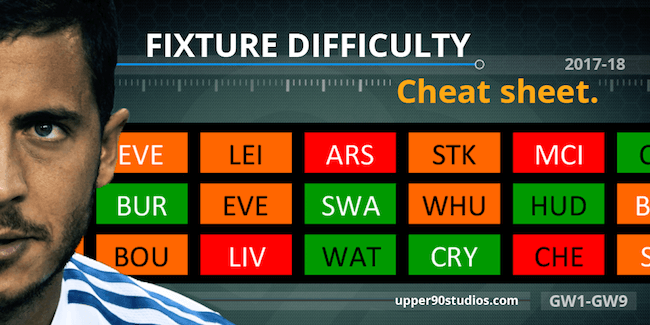 ---
Fantasy Premier League
strategy.
For the past 10 years, our team has finished in the top 1-2% of all players. 2014-15 was our best ever finish: Overall rank 13,126, top 0.4%. Our strategy is risky. We start slow and build team value by making 1-3 transfers each week. We save on goalkeepers and defenders and load up with expensive midfielders and forwards. By January, we can stack the full team with the most valuable players and come from behind to pull into the top 1-2% of all managers. See our previous finishes HERE.
Stay ahead of your competitors! Don't forget to subscribe to our email list at the top right of the page. We'll send you our weekly team prediction and best tips which you can use to tweak your team. Stay up-to-date with our last-minute transfers and captain choice on Twitter or Facebook.
---
Rate My Team.
What rules are you willing to break right now? Do you think newcomers can teach seasoned veterans about FPL? Leave us a comment and let's rate your GW4 team.
Good luck!
-Bruno