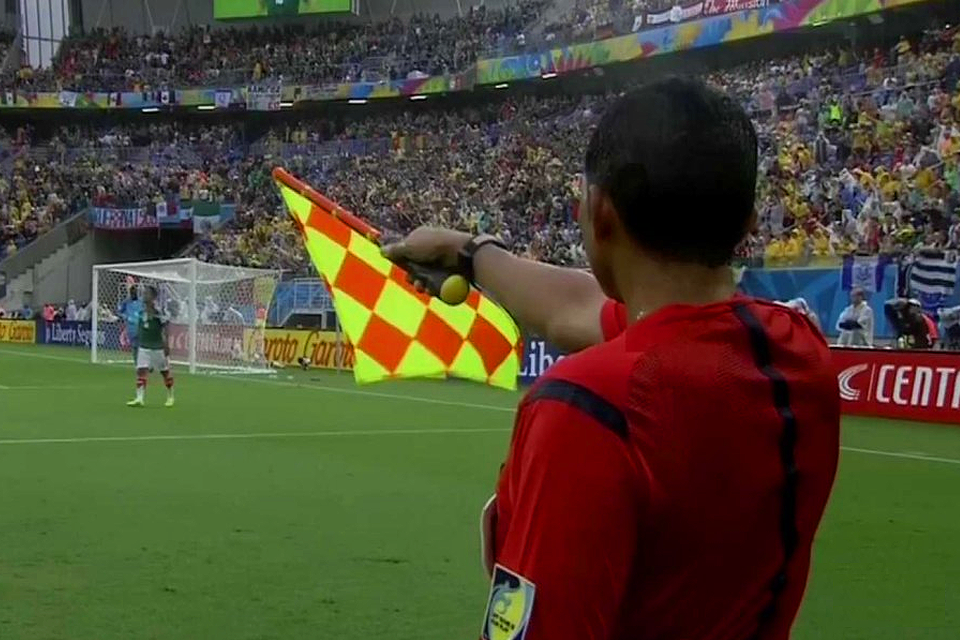 Introduction
You've spent weeks preparing THE perfect team to kick off the season.  It's not easy to have two strikers and three midfielders that average above £10.0, but you've somehow found the perfect balance between firepower and the best bang-for-your-buck defense £21.0 can buy.
And then, two weeks before Gameweek 1, a title contender spends the equivalent of a small country's GDP on the latest striker from La Liga, and you know your guy will be spending the majority of the season making 10-minute, game-ending appearances instead of earning you crazy points.
Or someone else besides you realizes that midfielder with double-digits assists in that midtable team from last season — who is significantly undervalued by the way — is about to have an even better season.  That guy, an oil magnate from Yougottabejokingmestan, wants him on his Champions League-caliber team, and makes the last minute trade.  But wait, you already picked three players from that team, and now your entire balancing act is ruined.
Or the perennial journeyman captain for club and country is being poached by those tax-free millions overseas, and his head is just not in the right place.  He might not end up going anywhere, but now the locker room is in shambles as two other prima donnas attempt to rise to the top in his eventual departure.  Team chemistry is gone in an instant; it shows on the pitch, and it translates badly for your FPL team.
Or any number of other things can happen!  All it takes is one key transfer, or even a rumor that that a player may be transferred, and it will trigger an unstoppable chain of events that you may not have been prepared for.  Player morale, form, disagreements with coaching staff, raunchy private life scandals, late-night partying habits… you name it!  It all has an impact on FPL managers and their performance, and it happens every single week – during the season, and especially before it even begins.
The bottom line
Don't get caught offside!  Pay attention to this blog series, and all the other unique content on our site, and use it to get a leg up on the competition!
As an FPL manager, you have to expect the unexpected.  The more you know, the more prepared you will be, and sometimes one last-minute gamble based on a hunch or a rumor can mean a 30 point difference!  Remember:  you can't always predict what will happen.  But you'll never win if you play it safe, and you'll never win if you don't know what's going on off the field.
So tune in weekly for more!
---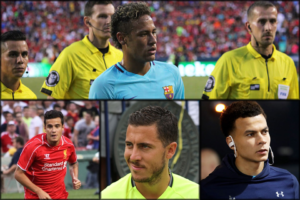 The replacements:  Neymar goes to France
Neymar.  Ridiculously talented.  Brazilian. Plays in Spain.  Wears only one name on his jersey.  Linked with a move to PSG.  Known for unbelievable dribbles, insane goals, and spectacular dives.  Best known for having enough haircuts to fill entire websites.  We're not kidding.
Lately, however, he's all about the drama!  From fighting with teammates during training, to faking injuries to promote his new Nike boots, there never seems to be a dull moment with this guy.
'But wait, you said he plays in Spain, and there's rumors that he's going to French giants PSG, right?'  Yes, that's right.  'What does that have to do with my FPL team?'  I'm glad you asked.  If and when this potential transfer takes place, there's a very high chance that Barcelona will pick his replacement from a list of three guys that are probably on your FPL team right now!
According to The Mirror, Barcelona have a shortlist to replace Neymar, should he be lured by the French champions.  Apparently, that list is comprised of Liverpool's Philippe Coutinho, Chelsea's Eden Hazard, and Tottenham's Dele Alli.
How does that impact your FPL team, exactly?
The good news is, if you only have one of these guys on your FPL team, you can probably make a move for one of the other two with little disruption to your team.  But you should be considering what happens to the other Blues, Reds or Spurs players on your team, should the trade go through.
Alli (18 goals and 11 assists,) Hazard (16 goals and 9 assists) and Coutinho (13 goals and 8 assists) all had similar numbers last season, but all are key players in their clubs.  All three are a constant threat on goal, and often open up space for their teammates to earn points.  Their absence will impact their teammates performance, either in a positive or negative manner.
How will Harry Kane perform without a consummate assist monster like Alli?  Will Chelsea be as dangerous without Hazard's constant, direct attacks?  And who will take 76 shots for Liverpool in Coutinho's absence?
---
Don't get caught offside.
– Rui