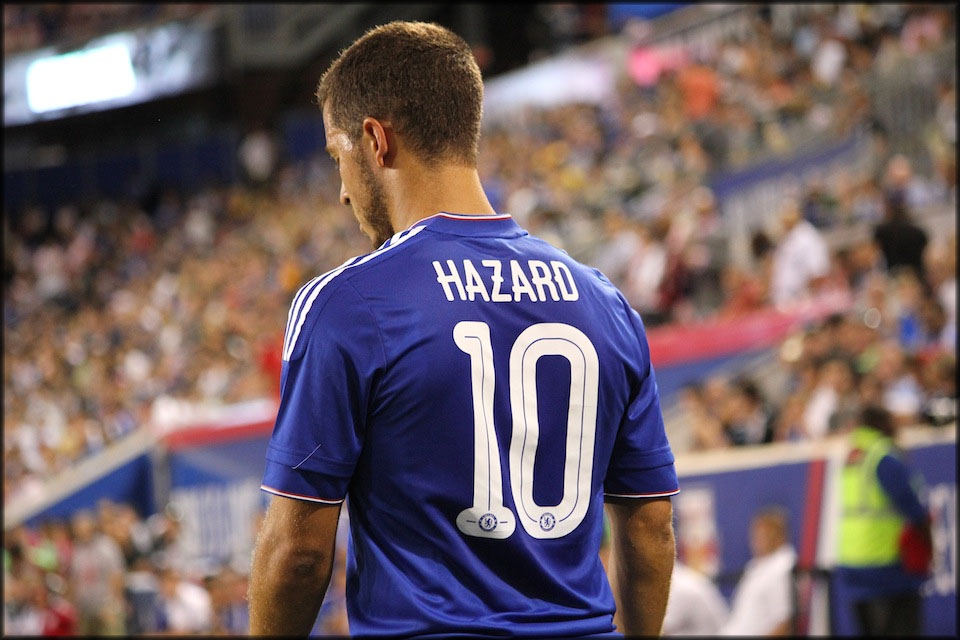 Feeling blue? You're not alone!
Well, that was a fun Gameweek 1!  Let's all just take a breath.
All done?  Good.  Let's get on with it.
To say Chelsea had a nightmare weekend might be an understatement.  Let's recap it, shall we?
Title defense match loss?  ✅
3 points lost at home?  ✅
Two red cards?  ✅
Locker room still in shambles?  ✅
We're going to break down these bullet points for you, so you know exactly how this all will impact your FPL team in the next few weeks.
The champions curse
Is this Leicester all over again?  We all remember their Cinderella run at the title in 2015/2016, only to start the following season in disastrous fashion (1-1 draw with Bournemouth in Gameweek 1 followed by a 1-6 trouncing at the hands of Tottenham, both at home.)
And we all know how that season ended for Leicester:  12th in the league, with Claudio Ranieri collecting unemployment before Easter.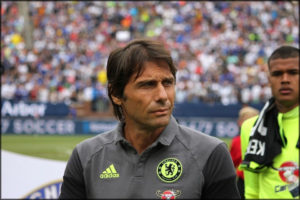 Or is this… Chelsea all over again?  That's right, the Blues won the title in 2014/2015, only to start their following season with a 2-2 draw against Swansea at home prior to getting played off the park against Manchester City in a 0-3 loss away.
Chelsea ended the season in 10th, with Mourinho himself looking for work before Christmas!
Is the Premier League Champions Curse real?  The numbers don't lie, folks.  As you can see, the statistics have basically been getting worse for defending champions in their title defense seasons… and based on Chelsea's horrendous start this season, it looks like the curse might be on.
I hope Antonio Conte has been saving his money for a rainy day.  If the curse holds, he'll be out of work soon.
The fortress has been impregnated
Chelsea lost 6 points at home all last season.  SIX.  Here are Chelsea's results at Stamford Bridge last year:


And this season, they're halfway there after just one match.  That's definitely something to think about, folks!
In the last decade, no other stadium proved to be more intimidating than Stamford Bridge – except of course during the cursed 2015/2016 season.  See Curse, above.
Bad boys, bad boys, whatcha gonna do?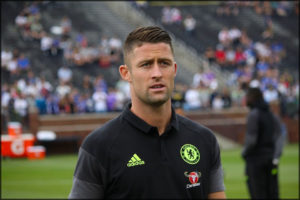 Last week, we brought your attention to Gary Cahill's elbow.
This week in Gary Cahill's Muay Thai Basics training, we feature a classic high front kick to the shin.
In all seriousness, we should be focusing on Cahill's head instead, as he really hasn't been using it lately.  Chelsea fans aren't happy at all; Twitter was ripe with calls of #notmycaptain this weekend.
Unfortunately for Conte and The Blues, Gary Cahill is not the only Chelsea player with discipline issues of late; in the last three official matches, Chelsea have seen red on four occasions:
Victor Moses, FA Cup Final
Pedro, Community Shield
Gary Cahill and Cesc Fàbregas, Gameweek 1
Chelsea were lucky to end their Gameweek 1 match with nine men, as both Alonso and Luiz could've seen second yellows during the first match as well.  The two red cards mean that Cahill won't return until September 17, after a three-match suspension, and Fàbregas will miss Gameweek 2, but will be available for Gameweek 3 on August 27.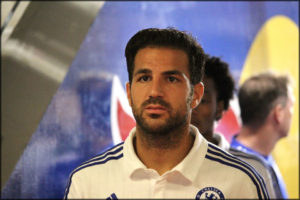 Even if you're not one of the 530,596 people who picked Cahill, or 322,602 who picked Fàbregas, their suspensions are likely to have an impact on your FPL teams if you have picked other Chelsea players.
Alonso and David Luiz, for instance, are going to have to step up their games in defense if they are to return to clean sheets in Cahill's absence.
The absence of the Spaniard could mean more minutes for Boga or Musonda, but could have adverse effects on Morata, who had a very good debut despite only coming on as a substitute for half an hour.  He scored a goal, and looked like a solid pick to replace departing Diego Costa.
Chaos is a ladder
Conte is an experienced manager, and has dealt with plenty of adversity in the past, but the current troubles at Stamford Bridge are new to the Italian manager.
The evident lack of transfers in the summer have undoubtedly caused tension between Conte and Abramovich, and has left the locker room in disarray.
Eden Hazard won't return to action for another month, though the possibility that he won't return at all grows every day.  The player is still on Barcelona's radar, and is still a frontrunner in the race to replace Neymar.
Diego Costa has taken himself off the team, and though he's forced a return to Spain all summer, his transfer has yet to materialize.  If you're one of the few people who picked him for your FPL team (WHY) and didn't transfer him out last week (SERIOUSLY WHY) he just lost you £0.1 in value overnight.
In the words of Lord Baelish of the Vale, chaos is not a pit.  Chaos is a ladder.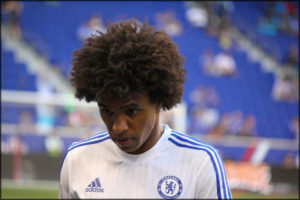 Morata looks to be the real deal, and Willian will continue to produce for Chelsea again this season.  When some players become unavailable, others often rise to the occasion.
Don't be like Randolph and Mortimer, who sell, sell, sell at the first hint of trouble!  Knee-jerk reactions in FPL will cost you points — sometimes leaving you in an unrecoverable position — whereas a cool head and proper planning will often see you recover from an off-week in no time at all.
Get rid of one or two losers to prevent your team value from dropping, pick up a couple of surprises to grow it instead, and you'll see yourself rising through the FPL standings soon enough.
So… breathe.
---
Don't get caught offside.
– Rui