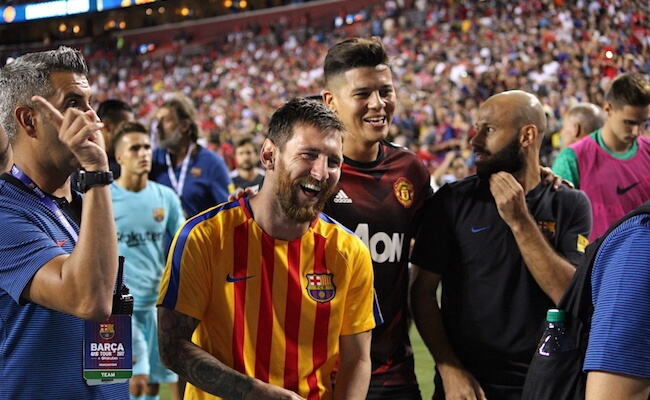 LANDOVER – Barcelona beat Manchester United 1-0 in a preseason friendly match at the 2017 International Champions Cup tournament. Over 80,000 traveling fans turned out on a beautiful footballing evening at the Redskins' FedEx Field in Landover, Maryland.
Neymar pre-season form.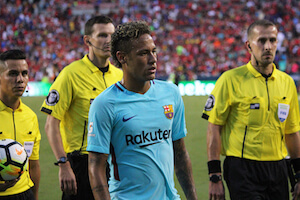 Neymar continues to exude class in spite of all the rumors that place him with one foot inside millionaire French club Paris Saint-Germain.  The Brazilian scored the only goal of the match after 31 minutes, taking advantage of an Antonio Valencia error after a cutting pass from Lionel Messi.
Valencia failed to intercept the pass and slipped as Neymar collected the ball and calmly placed it past United keeper David de Gea.