GW38 Points: 92PTS! Team Value: £107.4m! 2016-17 FPL season review! Did we make the top 1-2%? Plus, GW38 recap and our summer plans revealed! Thanks everyone for your support. 👍
FANTASY PREMIER LEAGUE TEAM 2016-17 TIPS
FPL

GW38 Review
GW38: 92PTS! (AVG: 58PTS). Team Value: £107.4m! A wild end to the Fantasy Premier League season! Did we make it into the top 100k?
Upper 90 Studios Overall Rank 127,930 to 119,767! Top 2.6% out of 4.5 million! 🙂
Finish line.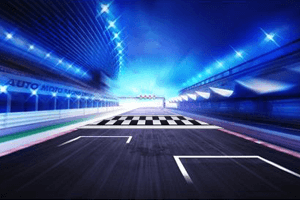 Our highest Overall Rank this season! But the real accomplishment was doing something we were afraid others wouldn't agree with. Back in January, as we drowned around 1.28 million in the overall rank, we decided to make drastic changes not only to the team using the Wildcard, but in our approach to the game itself. Muting noisy FPL accounts on social media and having the freedom to choose when to share our full team on the blog released all our Fantasy constraints. This type of test is far more difficult than an FPL rank.
⚽️ Don't fear other people's judgement of you, especially if you failed to achieve your personal goals. Failure is just a road bump. Accept the setbacks and start fresh with more knowledge.

---
The Good.
Harry Kane (34PTS, captain). GOLDEN BOOT! How do you follow a four-goal performance? Hat-trick! Despite selling Diego Costa (4PTS) who registered an assist, our replacement Harry Kane rewarded us with another phenomenal return. Three goals and maximum points for our captain! ⚽⚽⚽ Spurs finished the season with a bang, smashing in 13 goals against Leicester and Hull, but it wasn't easy for Kane. He deserves full praise for finishing as top scorer after missing eight games through injury. 💪
⚽️ Kane has now scored 71 goals in his last 91 Premier League games for Spurs.

Gabriel Jesus (11PTS). After watching the players we sold put up big numbers last week, we needed them to deliver on the final day. Jesus came through with another goal and an assist, eleven points in back to back games. His teammate Kevin De Bruyne (9PTS) and rival Mesut Ozil (5PTS) contributed a few assists which we are thankful for. Will Jesus lead Manchester City to the title next year?
⚽️ Jesus has never blanked for Man City, scoring 7 goals and 4 assists in 7 games.

Philippe Coutinho (10PTS). GOLAÇO! Another nervous game to watch as Liverpool battled for Champions League football. All that is needed from Coutinho is one moment of magic and he provided it, whipping in a brilliant free kick that earned him two bonus points! Is Barcelona in his future?
⚽️ Coutinho has scored 15 Premier League goals from outside the box, the most since 2012/13.

Other Standouts: Willy Caballero (6PTS), Kevin De Bruyne (9PTS), Alexis Sanchez (9PTS)
---
The Bad.

Josh King (injured). A Team Value of £107.4m allowed us to wait until closer to deadline before making our planned transfers – Coutinho and Kane. With only minutes to go, we refreshed all the social media accounts and clicked "confirm."
Another refresh and bang! Josh King (0PTS) posted on his Instagram account that he would miss the final game with injury! 😡
We quickly moved in for Wilfried Zaha (2PTS) for a few reasons:
Mourinho said he would field a team with kids
Zaha had extra motivation against his old club
Crystal Palace's final league position affects prize money
Another reason for taking a late risk was our bench. Barnes didn't start and Everton defenders faced Arsenal on the final day, losing 3-1. Our emergency transfer didn't work out as Zaha blanked. 🙁

---
Fantasy Premier League 2016/17
Total Points: 

2,159
Overall Rank: 

119,767
Highest Rank: 

119,767
Highest Team Value:

£107.7m
Total Transfers:

67
Just missed out on top 100k overall, but we pushed hard until the end. After struggling at 1.28 million overall in January, we fought back to a top 2.6% finish out of 4.5 million. This season has been the toughest yet. When we can't trust form, it's more difficult to make accurate predictions. But we admit our mistakes and move on. Looking forward to 2017/18!
We'd love to hear about your season below. 👍
---
Thank You!
Thank you everyone for your support! This season has been difficult, but your inspirational words have been a big lift. We've met great friends and can't wait to have you all back next season! Please stay in touch! Thanks!!! 🙂
-Bruno
---
U90
mini league.
Rank
Team & Manager

GW

TOT

1 
CheCheese LC
Anuwat Vaewraveewong
104
2399
2 
KDBinho
Adnan Hajrulahovič
102
2350
3 
Best in world
David Nicholson
83
2329
4 
slap me, slap me
Ustaz Kedir
94
2296
5 
Welsh Xavi
Simon Yu
101
2294
6 
Il Magnifico
Vintage Dirac
85
2286
7 
MourMoney MourProbs!
Paul Jones
92
2281
8 
Kejriwal ke namune
The One
112
2280
9 
Fer Fuchs Ake
Lee Groenewald
90
2278
10 
Allen Nation
Alexandros Konstantaras
89
2274
*CONGRATS CheCheese LC – Anuwat Vaewraveewong!
Reach out to us to collect your $100 PRIZE! >>>>> CONTACT
Thanks everyone for joining U90 mini-league! Excellent effort if you've made the Top-10. Good luck next season with an even bigger prize…
---
2017-18

U90 mini league.
Ready to battle it out against top Fantasy managers? Join U90 mini league for a chance to become this season's $100 prize winner! It's free to enter, simply click the link below. 🙂

Code to join manually
53353-238112
Auto-join link
https://fantasy.premierleague.com?autojoin-code=53353-238112
*NOTE!*
U90 mini league will be closed to new entries after GW1. It doesn't seem fair for those who joined from the start to lose out to someone who entered late on.
---
SUMMER PLANS
2017
International Champions Cup.
Upper 90 Studios is grateful to cover some of the top tournaments this summer! Stay up-to-date by following us on social media. We'll give you a sneak peek at new player signings and a behind-the-scenes look at all the action. El Clásico and the Manchester Derby for the first time in the US!
ONCE-IN-A-LIFETIME! 🙌 International Champions Cup is back!
✔ #ElClasico
✔ #ManchesterDerby
🇺🇸 2017 ICC TICKETS: http://www.internationalchampionscup.com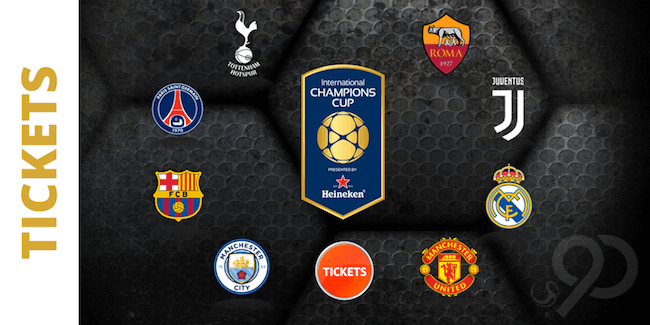 ---
Fantasy Premier League
strategy.
For the past 9 years, our team has finished in the top 1-2% of all players. 2014-15 was our best finish ever: Overall rank 13,126, top 0.4%. Our strategy is risky. We start slow and build team value by making 1-3 transfers each week. We save on goalkeepers and defenders and load up with expensive midfielders and forwards. By January, we can stack the full team with the most valuable players and come from behind to pull into the top 1-2% of all managers. See our previous finishes HERE.
Stay ahead of your competitors! Don't forget to subscribe to our email list at the top right of the page. We'll send you our weekly team prediction and best tips which you can use to tweak your team. Stay up-to-date with our last-minute transfers and captain choice on Twitter or Facebook.
---
2016-17 FPL Season Review! What was your final Overall Rank? We'd love to hear about your season struggles and successes, so please share below. Thanks.
See you this summer and don't forget to celebrate your wins!
-Bruno